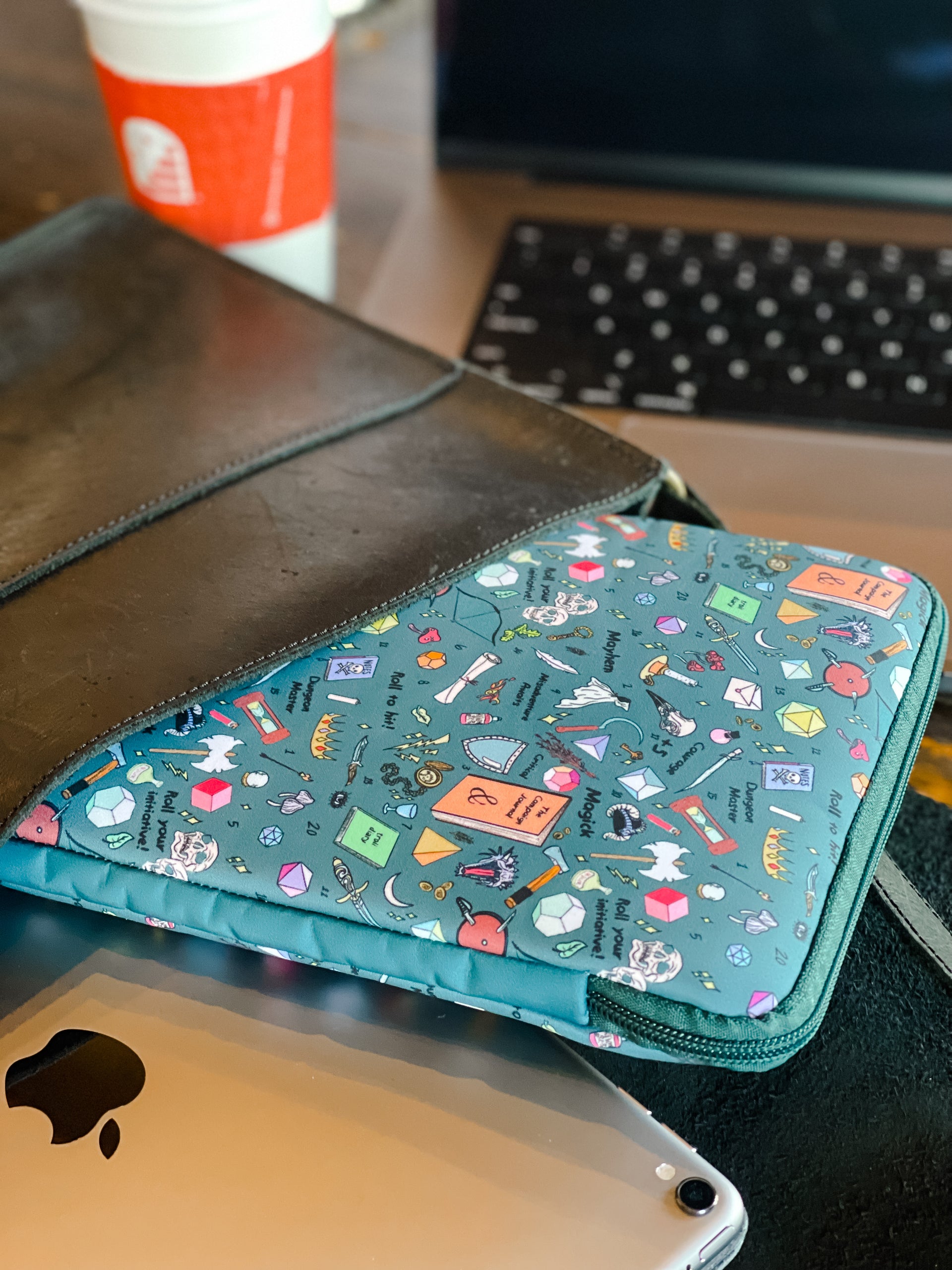 Roll to Play | 3.0
Water Resistant
We recommend using a Tide Pen or your favorite detergent to spot/hand wash your Beau. After washing, we recommend you air dry for best results.
Typically ships in 5-7 business days. Free shipping on all orders over $100. We stand by our 30 day return policy
100%
of reviewers would recommend this product to a friend
Great gift
This is going to make my D&D playing son-in-law so happy for Christmas. It's great quality, perfect size and a realistic fun pattern just right for fans of rpg, d&d…
A critical hit!
I LOVE this sleeve! I am a huge fan of the game it's inspired by so having this to take with my to game nights is just so fun.
Perfect
As usual this is the perfect size and material to protect my Samsung Tablet. 10.1" if your interested. Since I mostly use my tablet for TTRPG the pattern is perfect.
LOVE at FIRST SIGHT
Love everything from this company...hands down the best!!
Nerdy Girl's Dream Beau
The quality on these is amazing as always. The print is perfect for representing D&D or other fantasy tabletop games without being a specific one or fandom. All the details are fantastic and I love looking at it and constantly finding new ones.