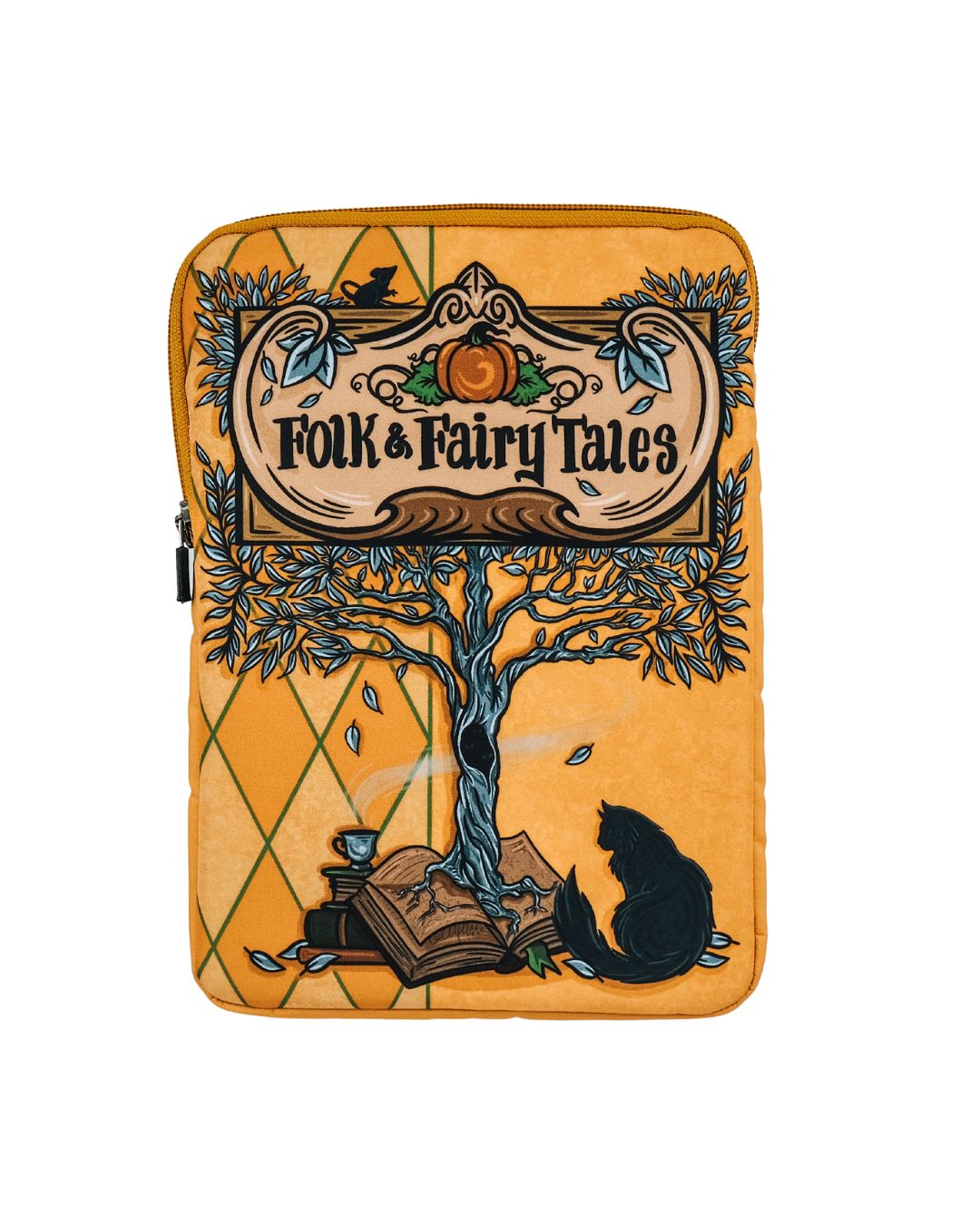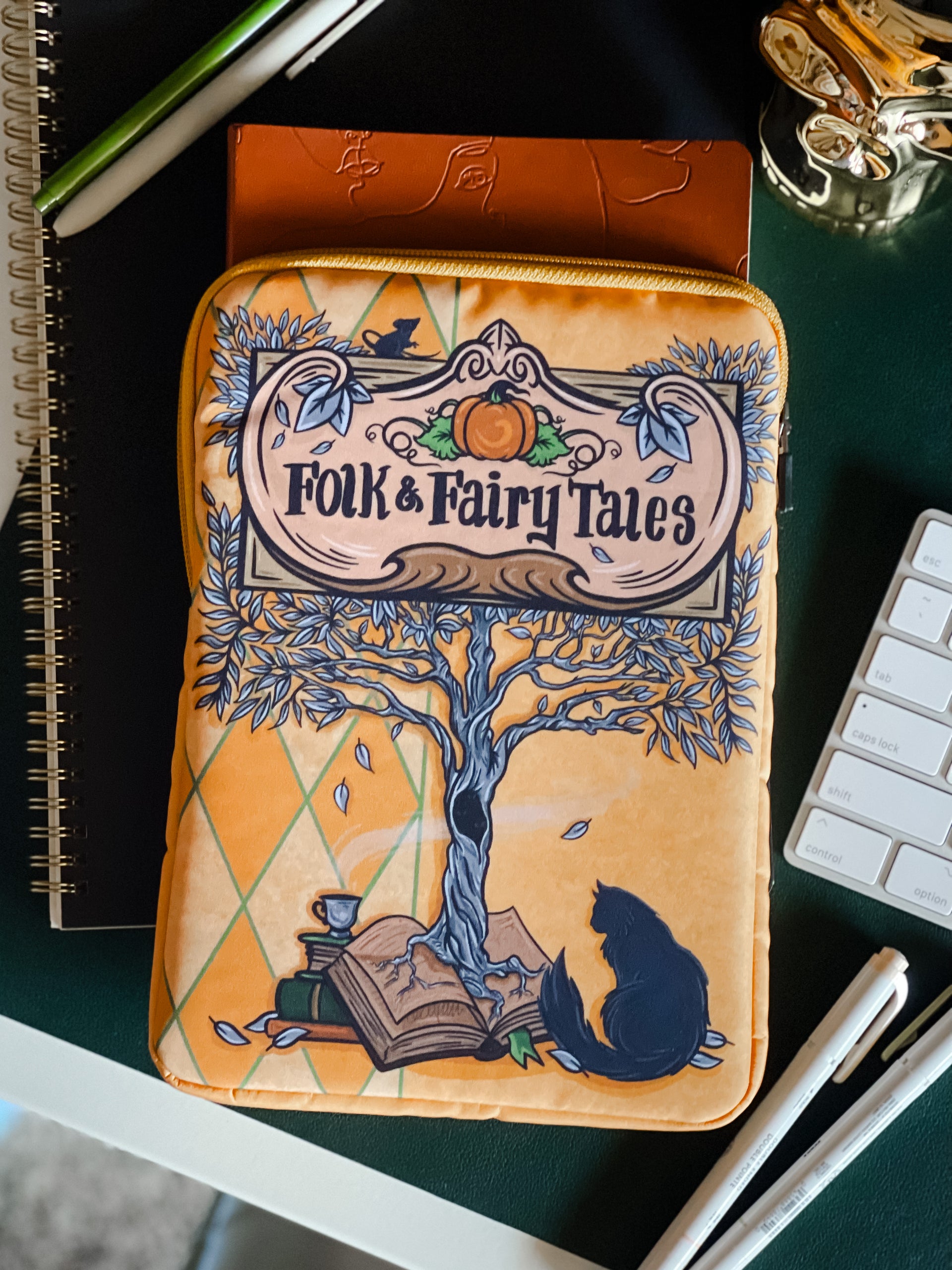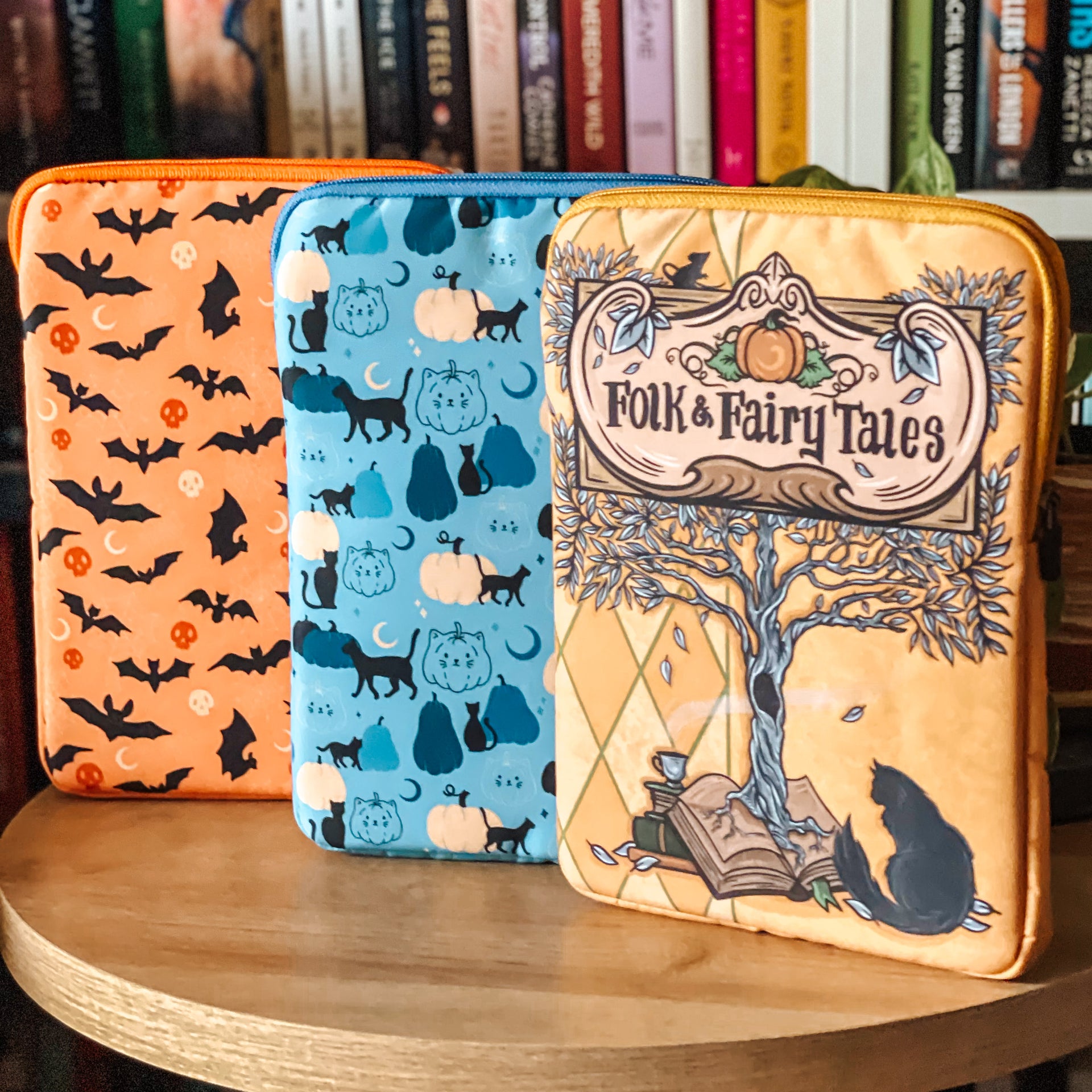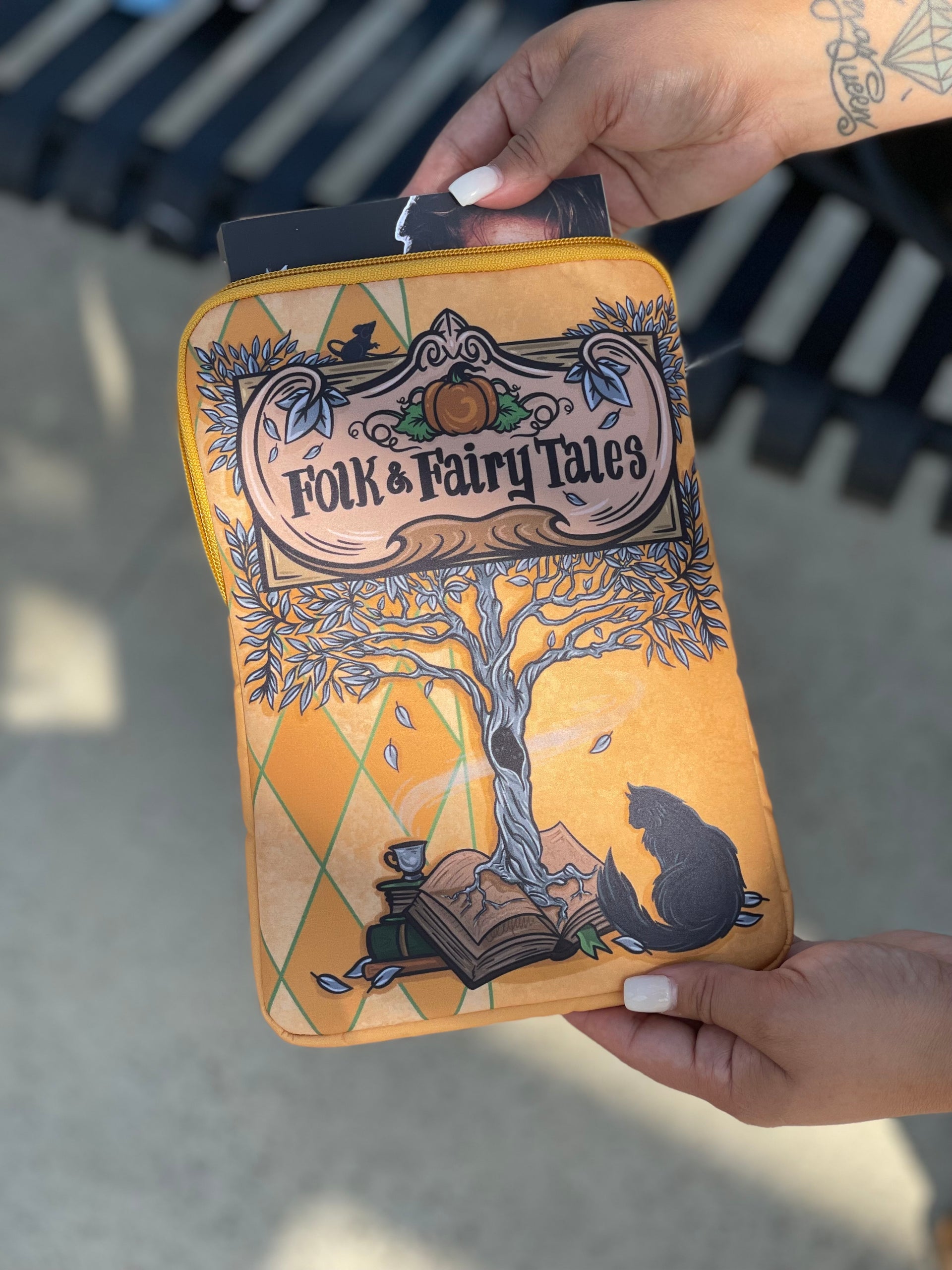 Folk & Fairy Tales | 3.0
Water Resistant
We recommend using a Tide Pen or your favorite detergent to spot/hand wash your Beau. After washing, we recommend you air dry for best results.
Typically ships in 5-7 business days. Free shipping on all orders over $100. We stand by our 30 day return policy
Folk & Fairy Tales
This is my fourth book beau and I love it. The newer style has the zipper going down partially on the sides so the book can be put in/out easily. Also the design art is really lovely and of course being water is a huge bonus.
Love the artwork
I love the orange color palette, tree springing from a book, and the black cat. It's got Halloween vibes but the artwork is something you can use year-round. Well done, Greg!
Perfect Halloween Sleeve
The sleeve is so cute and the perfect accessory to use to carry around and protect your spooky book.
Beautiful case
I absolutely love my folks and fairytales case. It's a beautiful picture and makes my books look so good.
Folk and Fairy Tales
This design is just such a classic I'll probably use it for most of the year, not just for Halloween! The orange is a nice pop of color.