INTRODUCING
THE READING PILLOWS
The Reading Pillow is the most comfortable and multi-purpose bookish accessory you never knew you needed.
SHOP ALL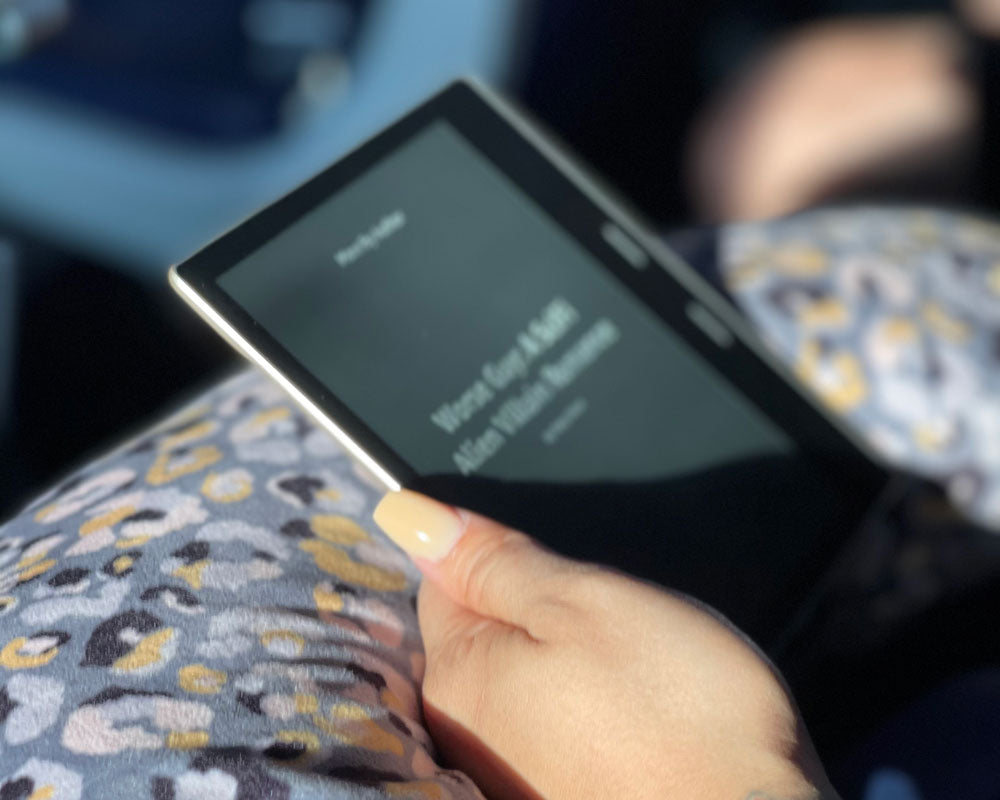 PLAY VIDEO TO LEARN HOW TO USE THE READING PILLOW
SHOP ALL
The Book Beau Bean is back by popular demand with a new and improved design that will make life just a little bit more comfortable.
• Whether you are on the go or on the couch, escaping into your current read has never been so comfortable than it is with this amazing reading pillow. Made from the softest minky fabric, the Book Beau Bean is the world's most comfortable reading accessory you didn't know you needed. Be warned, it just might become one of your all time favorite lifeline accessories.
• Our BBs have been known to use the Bean in many ways: gaming, napping, scrolling on social media, extra support at the office, a travel pillow for the plane, or a nice elbow rest for your road trip. This versatile pillow is a game changer.
To clean, unzip the removable cover, machine wash on gentle & air dry.
Good as new!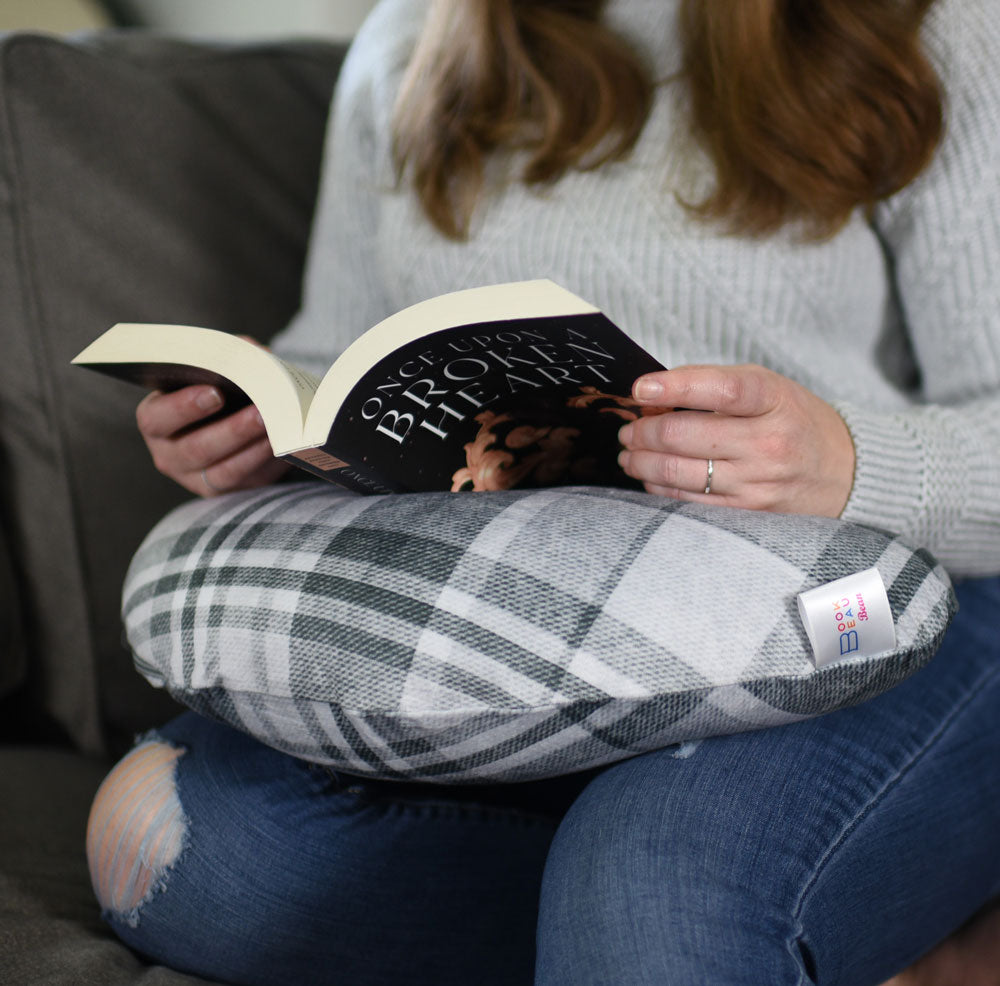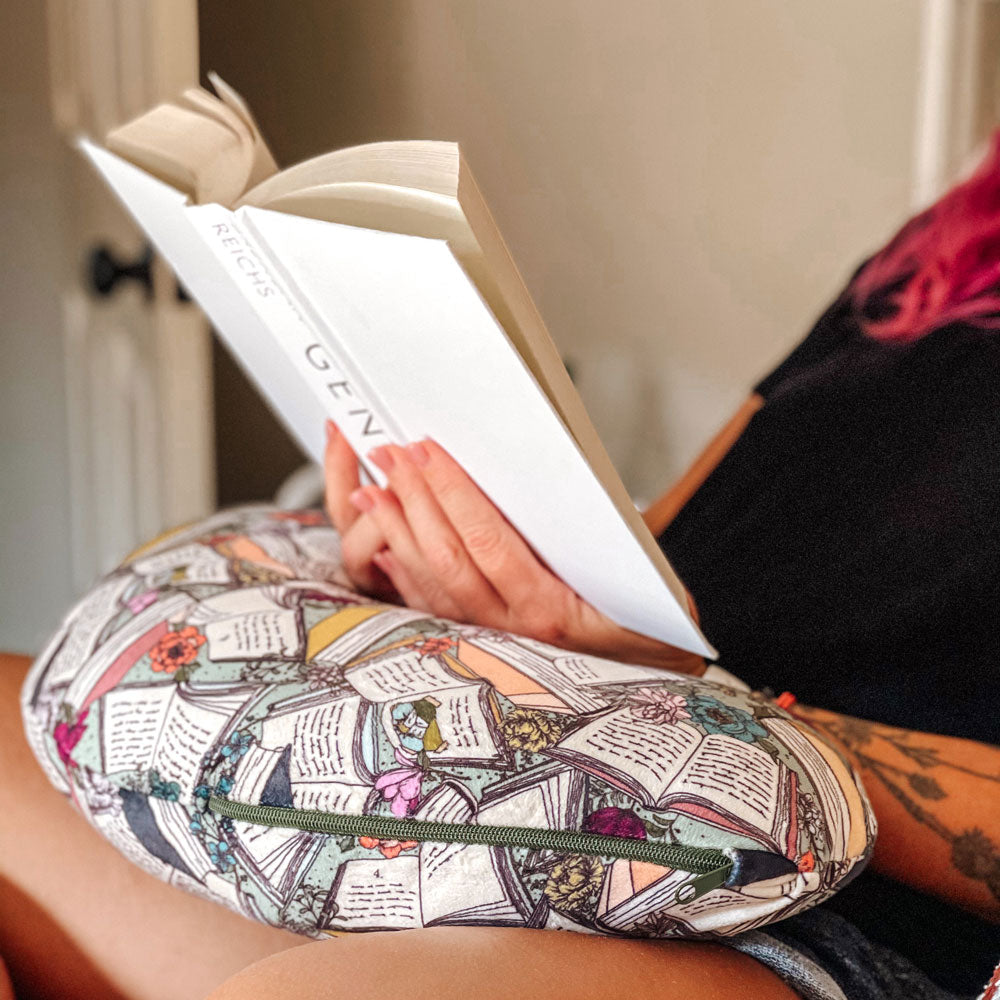 SUPPORT YOUR BOOKS!
Reading is supposed to be fun and relaxing but there isn't a natural position without a table or your knees to read in! The Bean makes reading comfortable no matter where you are.
• Put it behind your neck while lounging on the couch.
• Or prop your book in it's curve for your ultimate wrist and book propping comfort!
SUPPORT YOUR TECHNOLOGY!
The great thing about the Bean is that you can use it to support ANYTHING you use.
• Prop up your laptop (especially these days working from home).
• Scrolling through your phone.
• Or even playing video games.
• Prop your controller or Switch or whatever games you like to play on the pillow and give those wrists a rest.
• If you're like us, you won't believe how you've never used it before!