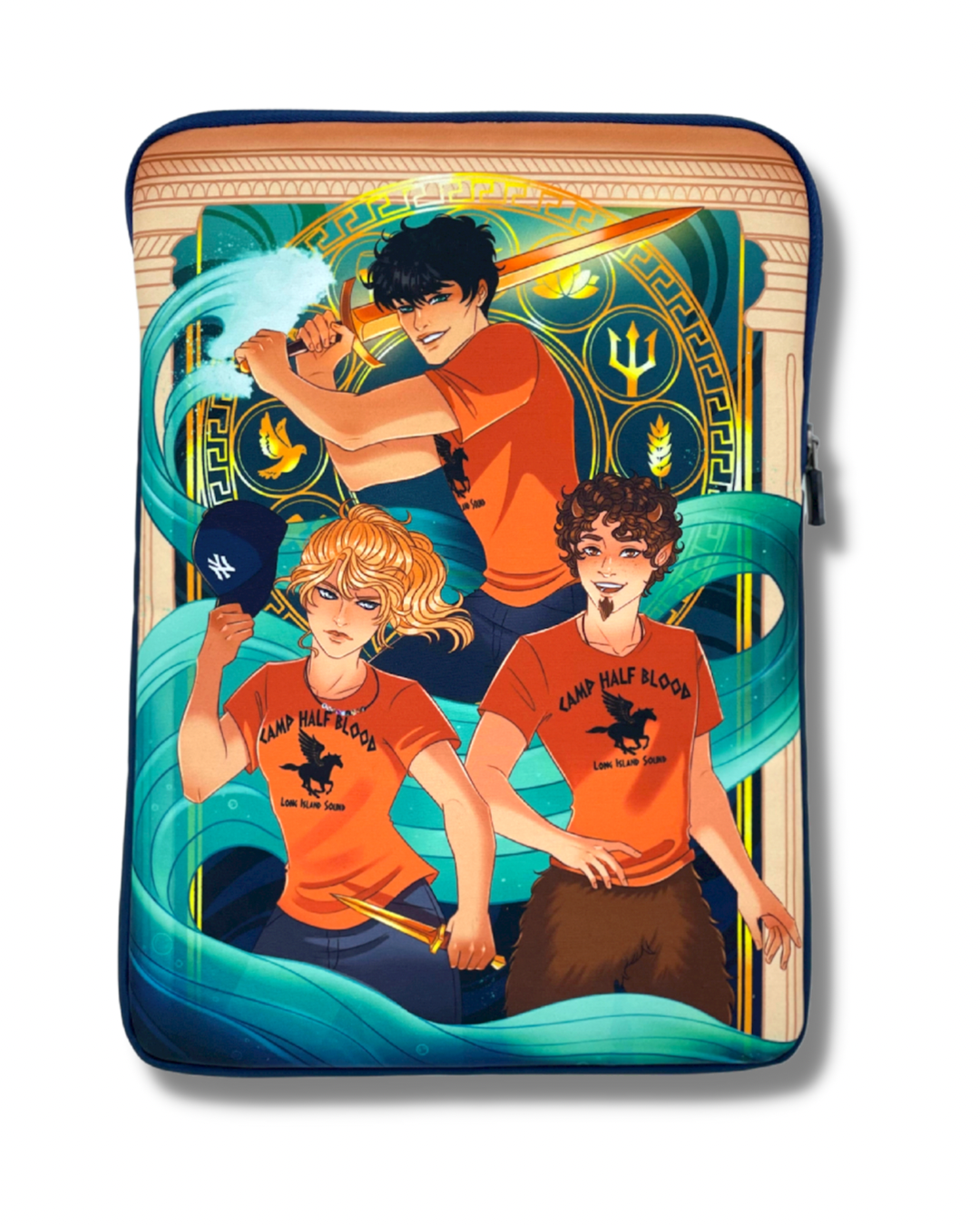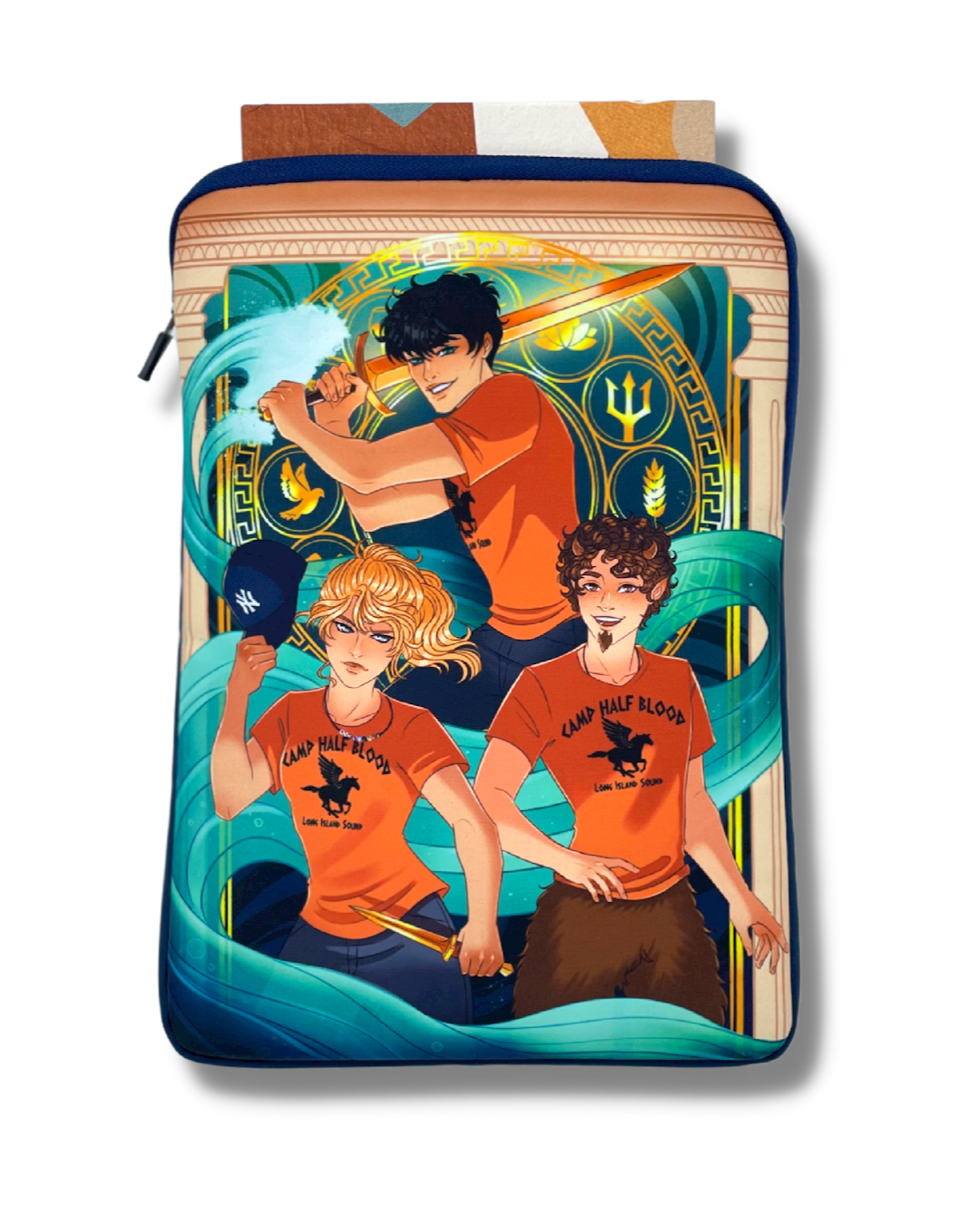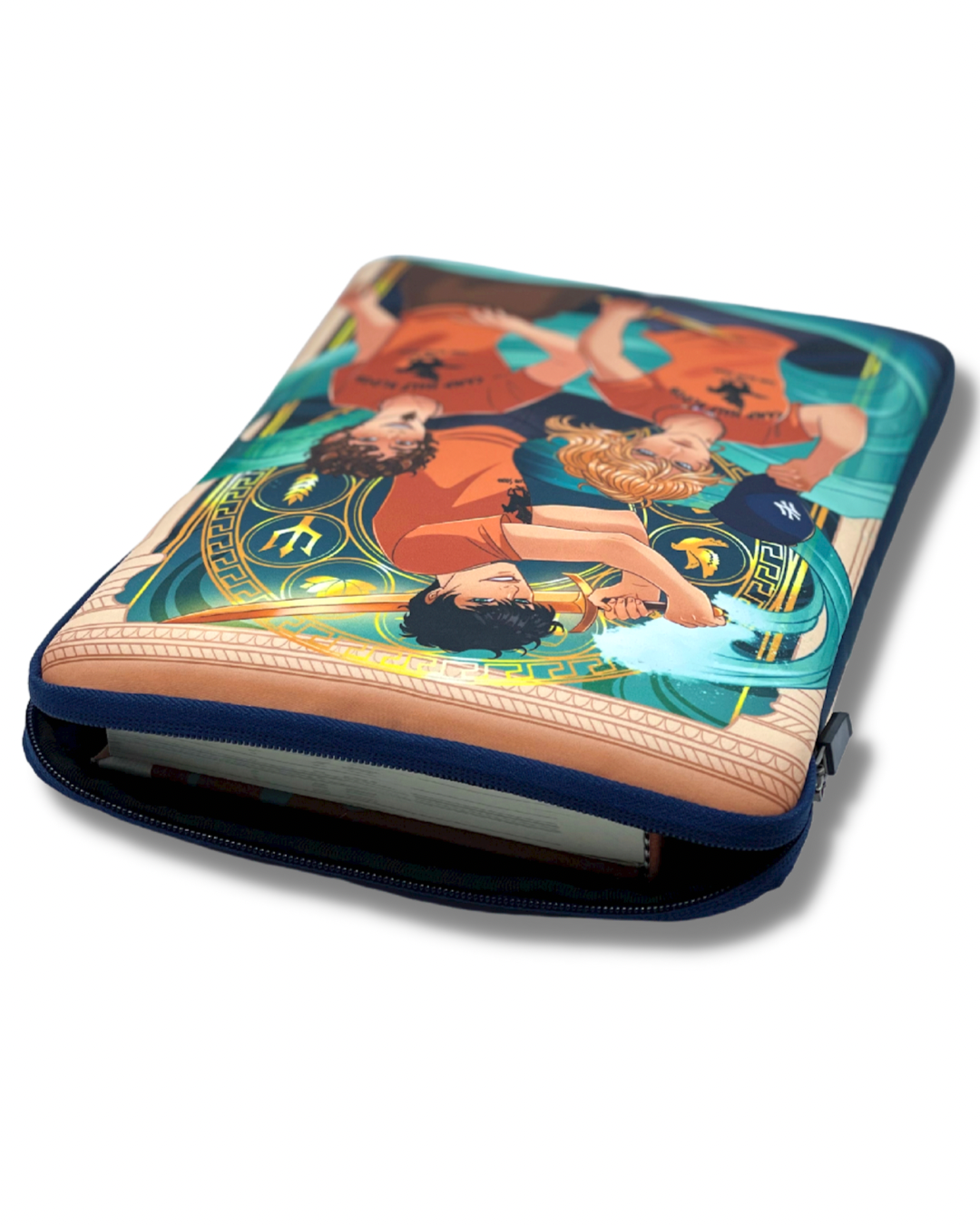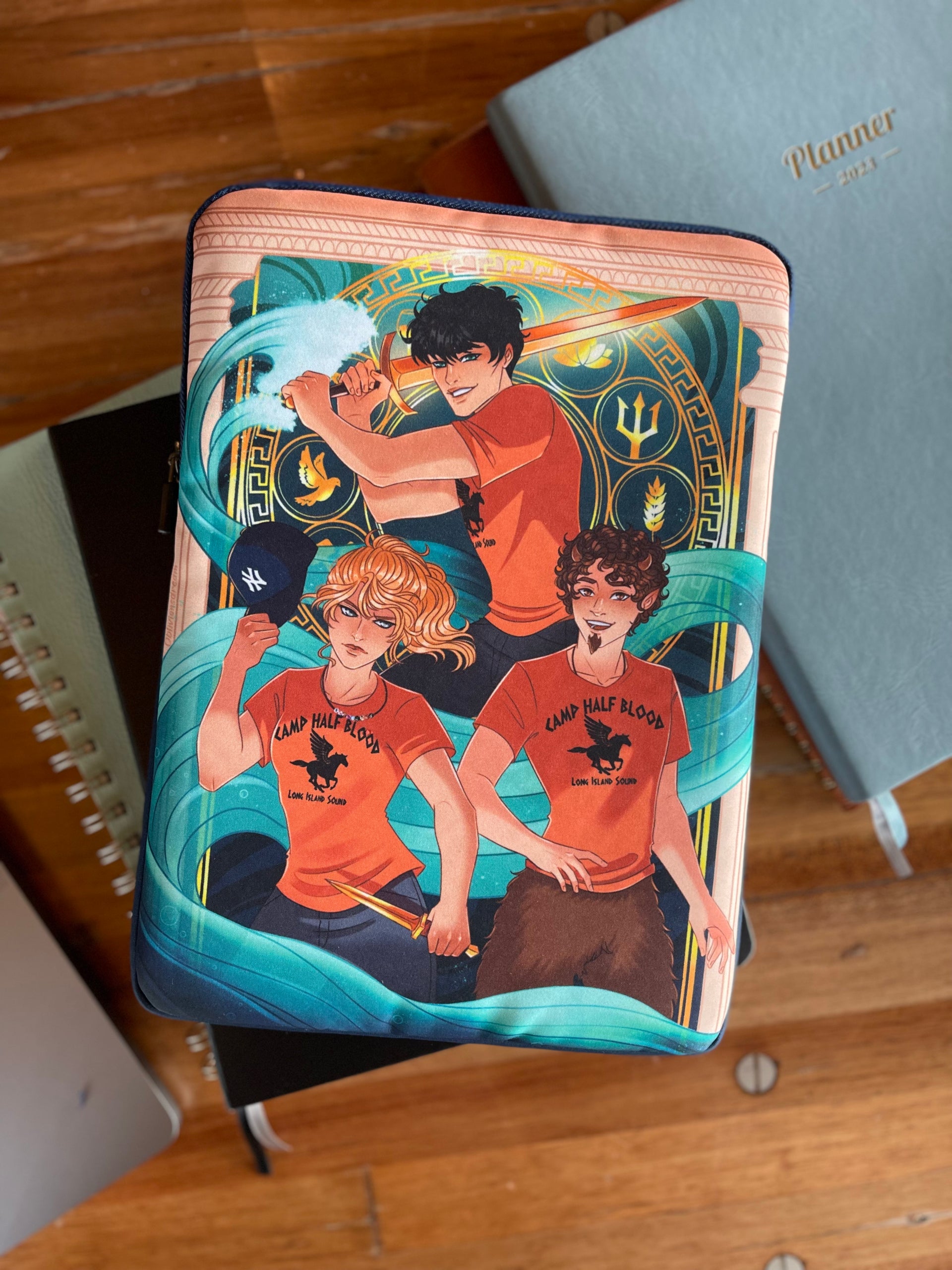 Camp Half-Blood | 3.0
Water Resistant
We recommend using a Tide Pen or your favorite detergent to spot/hand wash your Beau. After washing, we recommend you air dry for best results.
Typically ships in 5-7 business days. Free shipping on all orders over $100. We stand by our 30 day return policy
100%
of reviewers would recommend this product to a friend
Beautiful
I bought this for a birthday gift for my daughters friend and when we received it, we had no words.
IT WAS STUNNING.
We both wanted one of our own. The art work is beautiful and the colours just pop.
I recommend this product
Perfect for smaller books.
I love this size for my smaller books! And they are great for my kids to use as well.
Absolutely stunning!
I'm so happy I got this! It matches my Camp Half Blood T-shirt
Camp half blood
My nephew and I are almost done with the last book and he loves it. I originally bought it for his laptop but I unfortunately this check the computer size and it ended being to small. He really loves it he says it's perfect size for his drawings.
Beautiful Artwork
This beau is even better in person the artwork print is amazing and looks gorgeous, pictures so not do it justice!!!