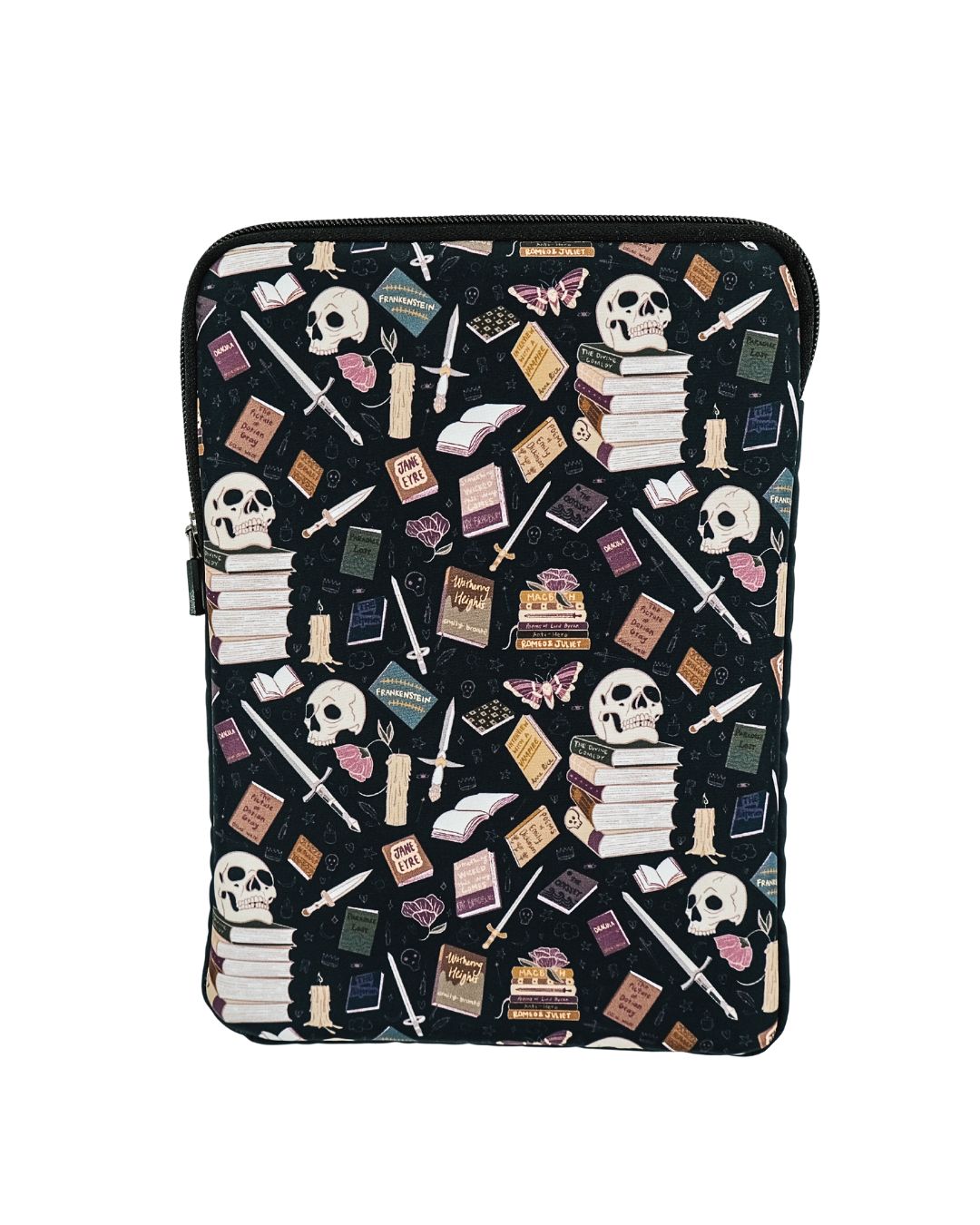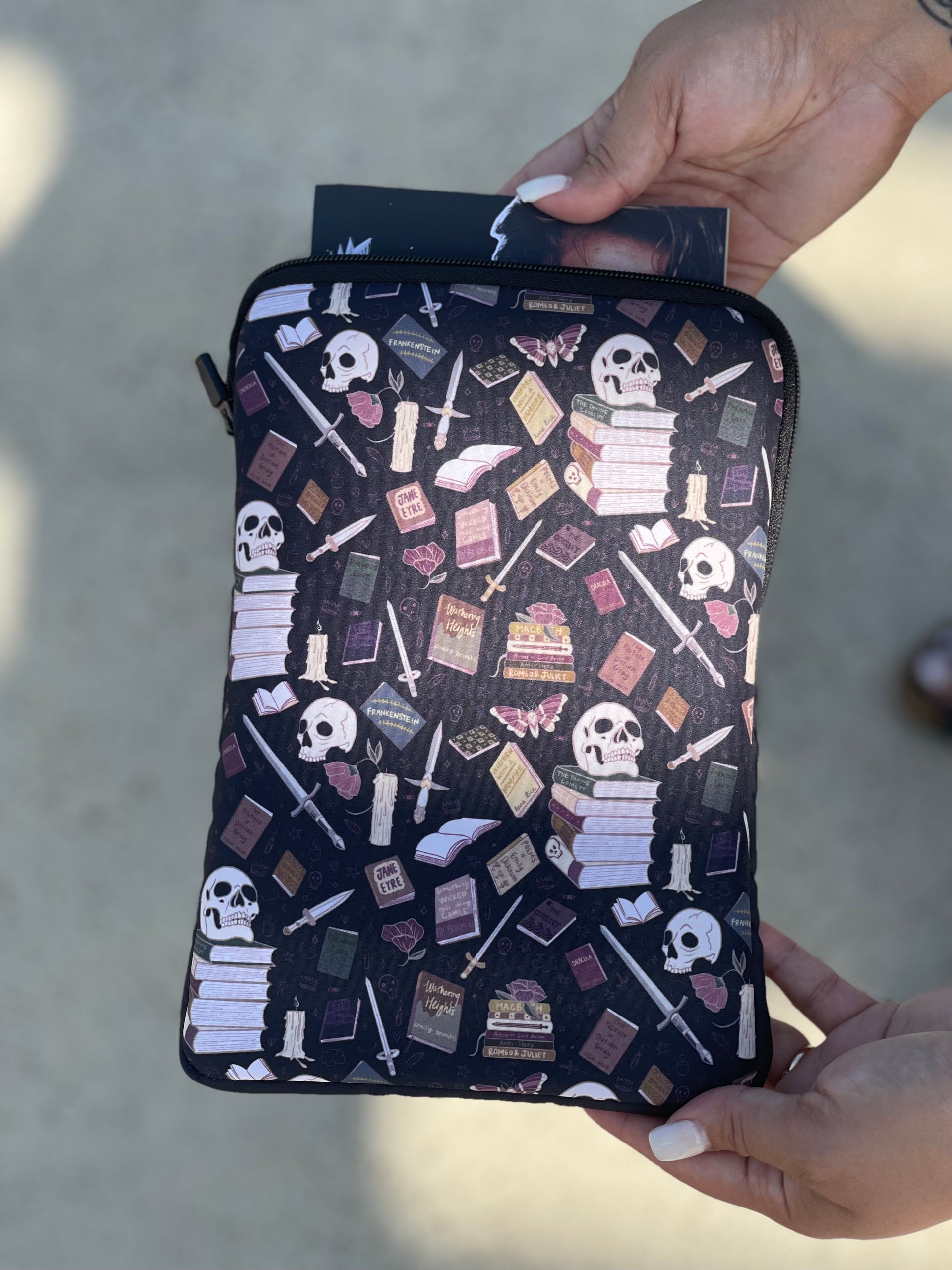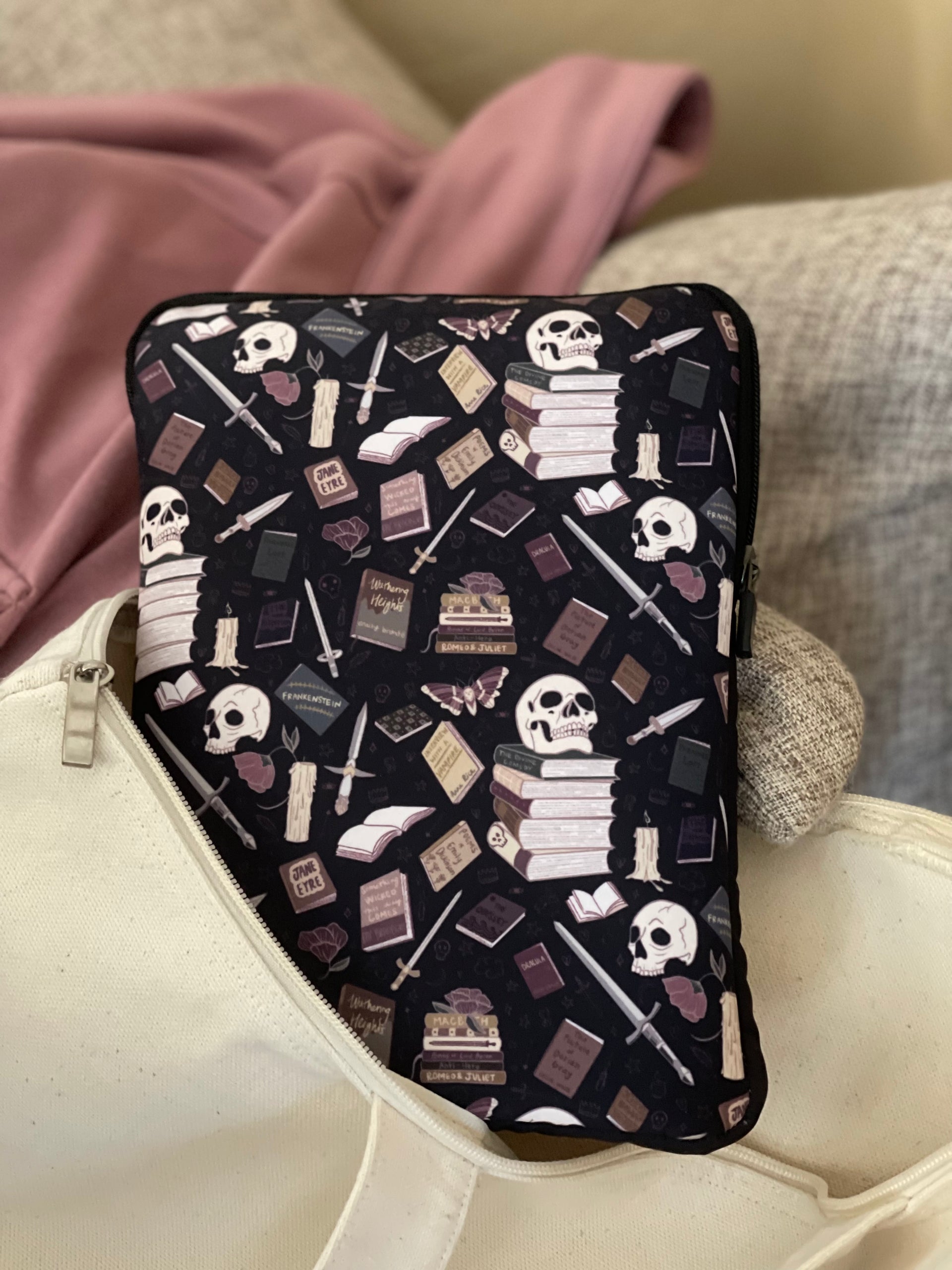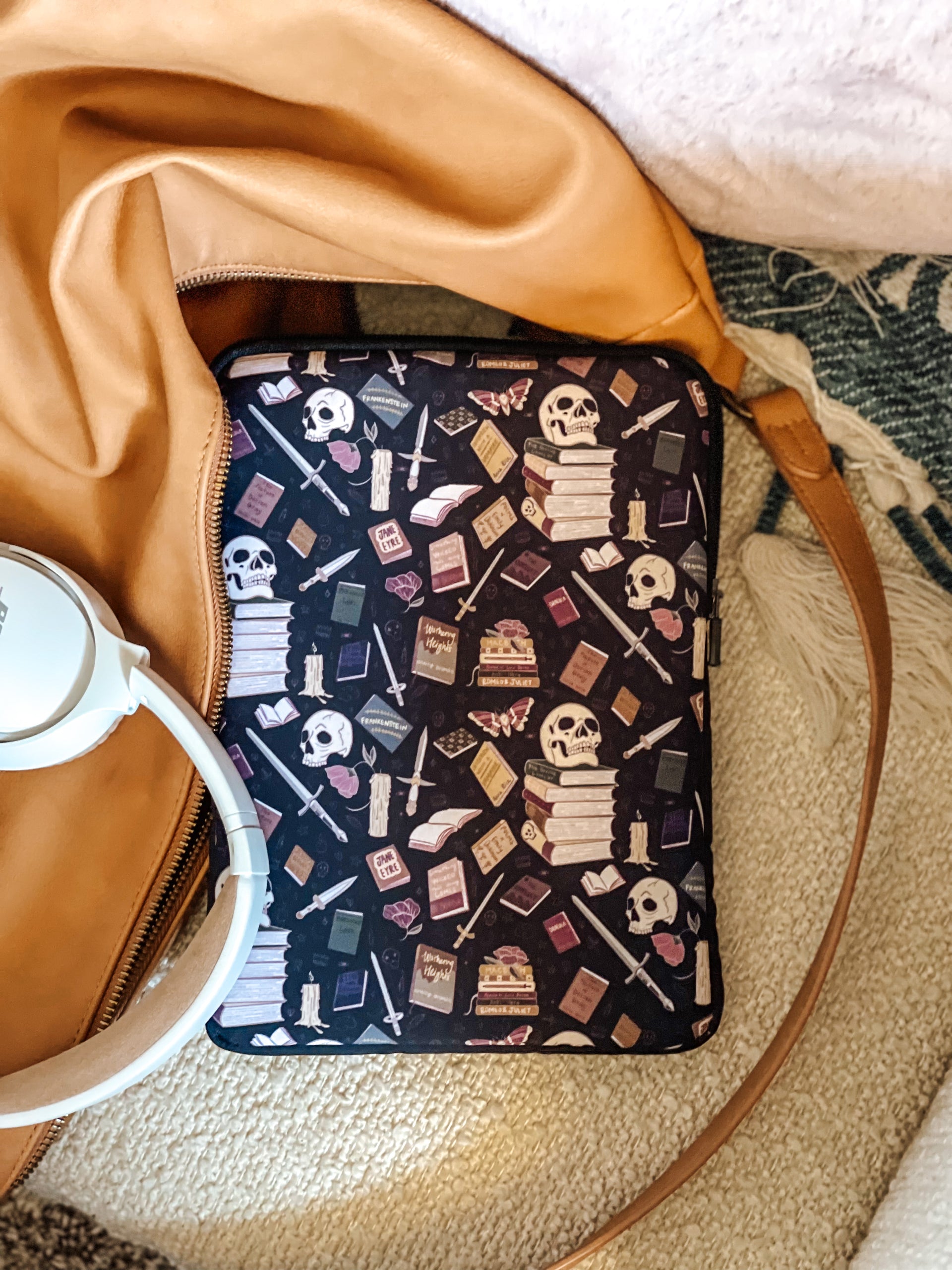 Gothic Tales | 3.0
Water Resistant
We recommend using a Tide Pen or your favorite detergent to spot/hand wash your Beau. After washing, we recommend you air dry for best results.
Typically ships in 5-7 business days. Free shipping on all orders over $100. We stand by our 30 day return policy
I recommend this product
Perfect
I first found these on the Blackwing602 web site and got the paper back size one there so I had to get a smaller one.. I Loved the design of this case and it fit my kindle paper white with cover perfectly. These are perfect for keeping my books and Kindle safe in my rucksack.
Love it
I love this sleeve so much! Books and skulls what's not to love? :)
I recommend this product
Cute & Spooky! Perfect for Autumn
This is a great size for most of my books and I can even squeeze in the super chunky 1200 page Napoleon biography I'm current reading. Impressive! The zipper is really smooth which is an improvement on the last generation Book Beau I bought. The water resistant material is also a nice addition since I live in a rainy area and I want to keep my books/devices dry. I love my spooky Gothic Tales Book Beau!