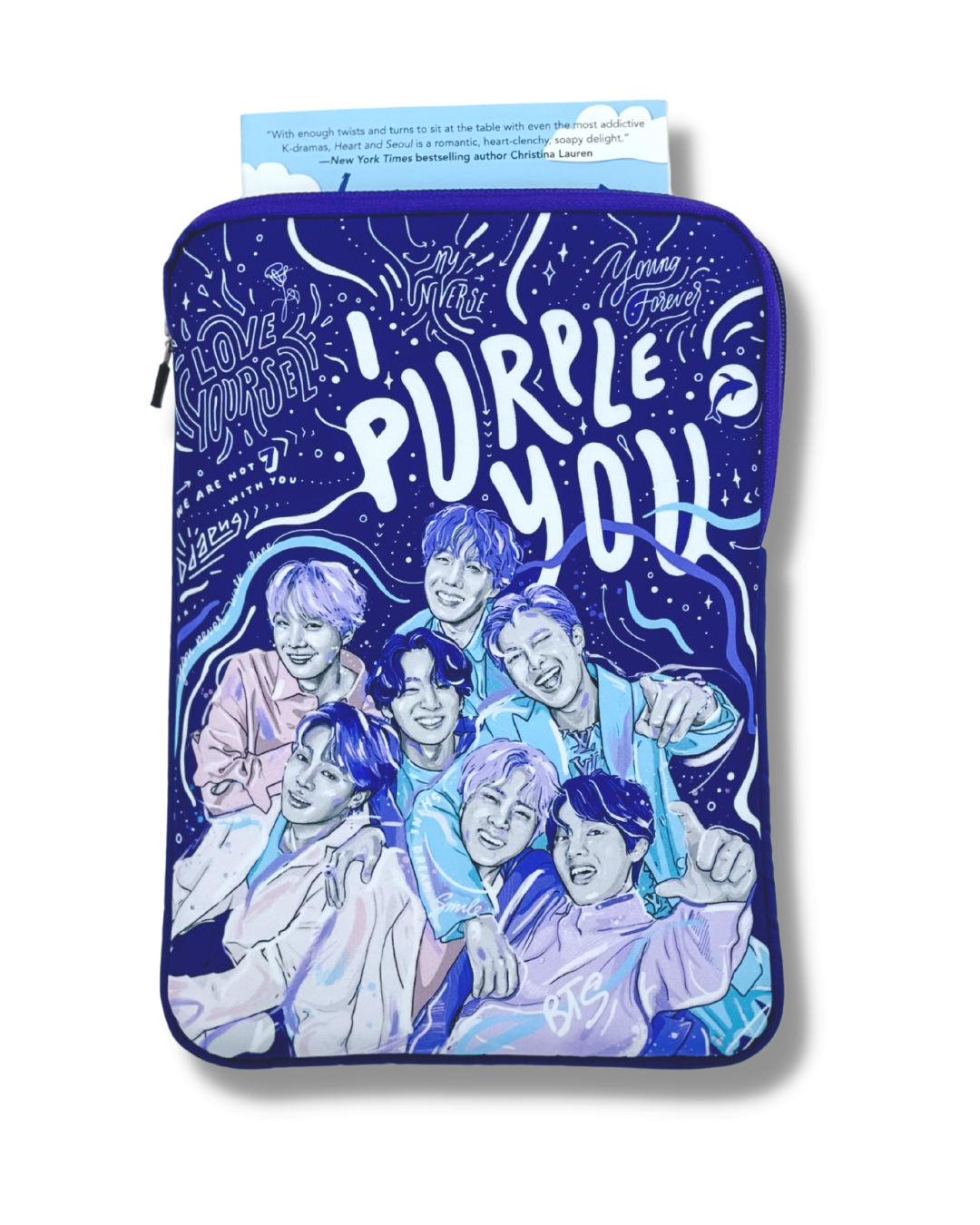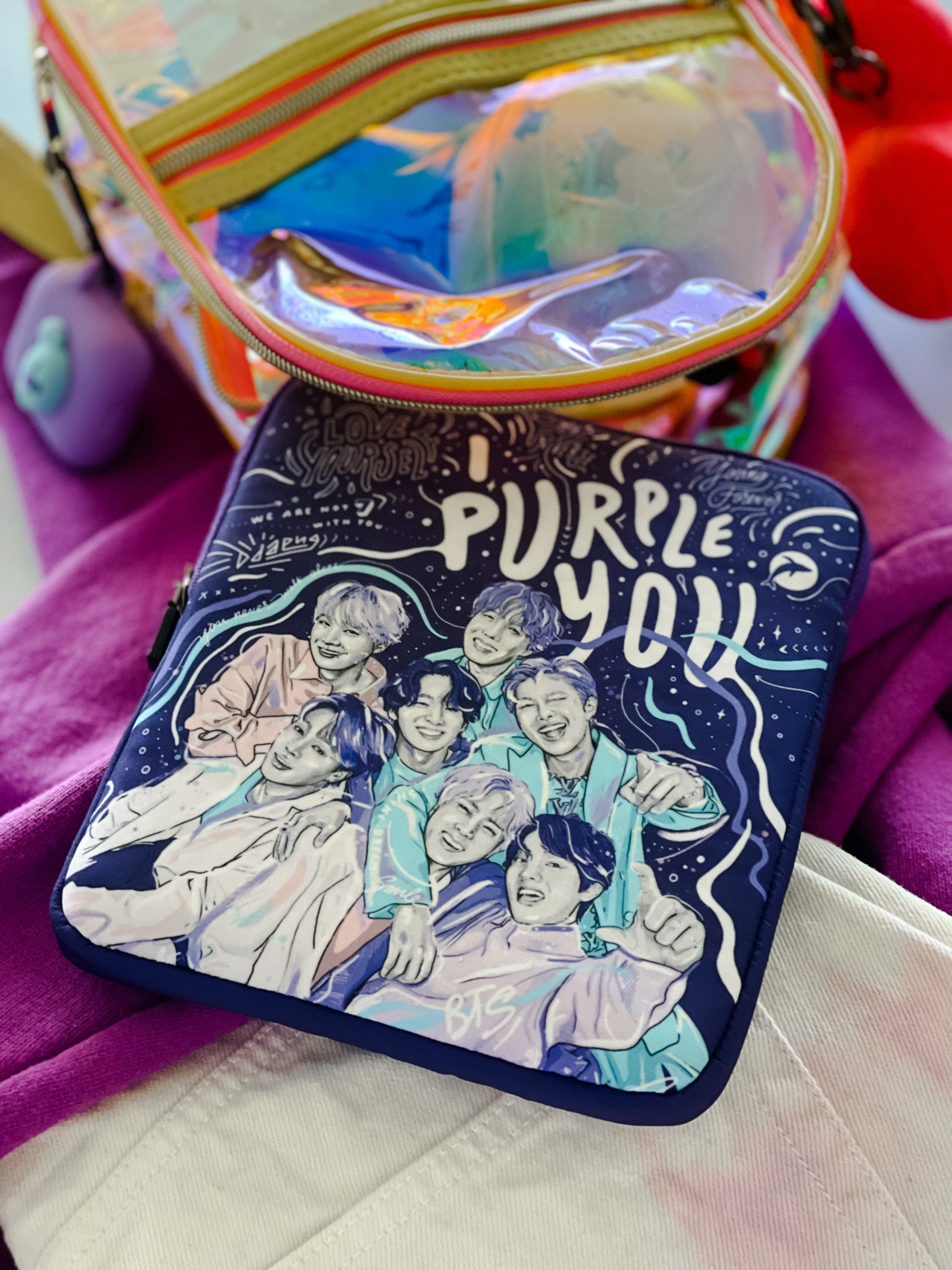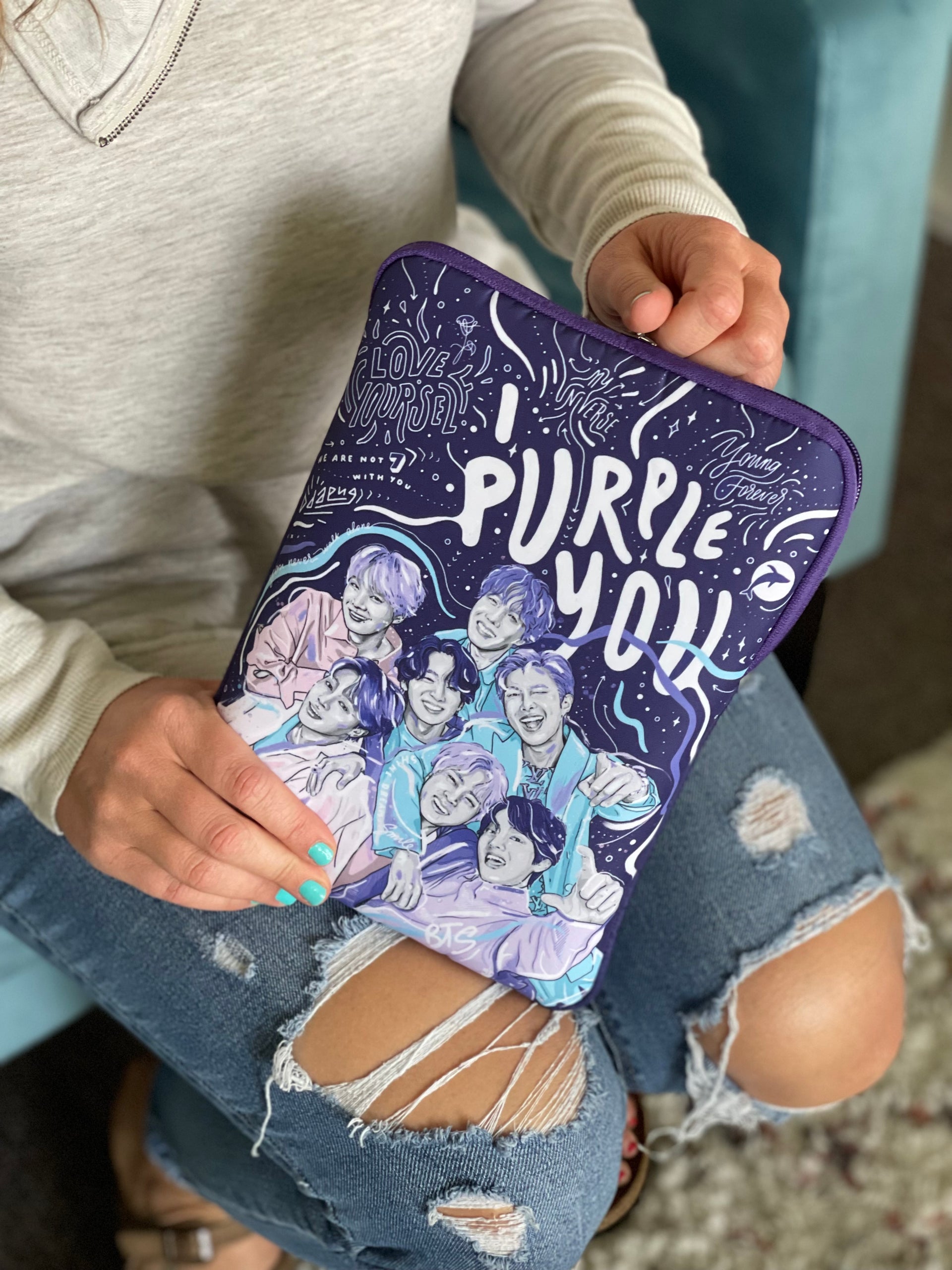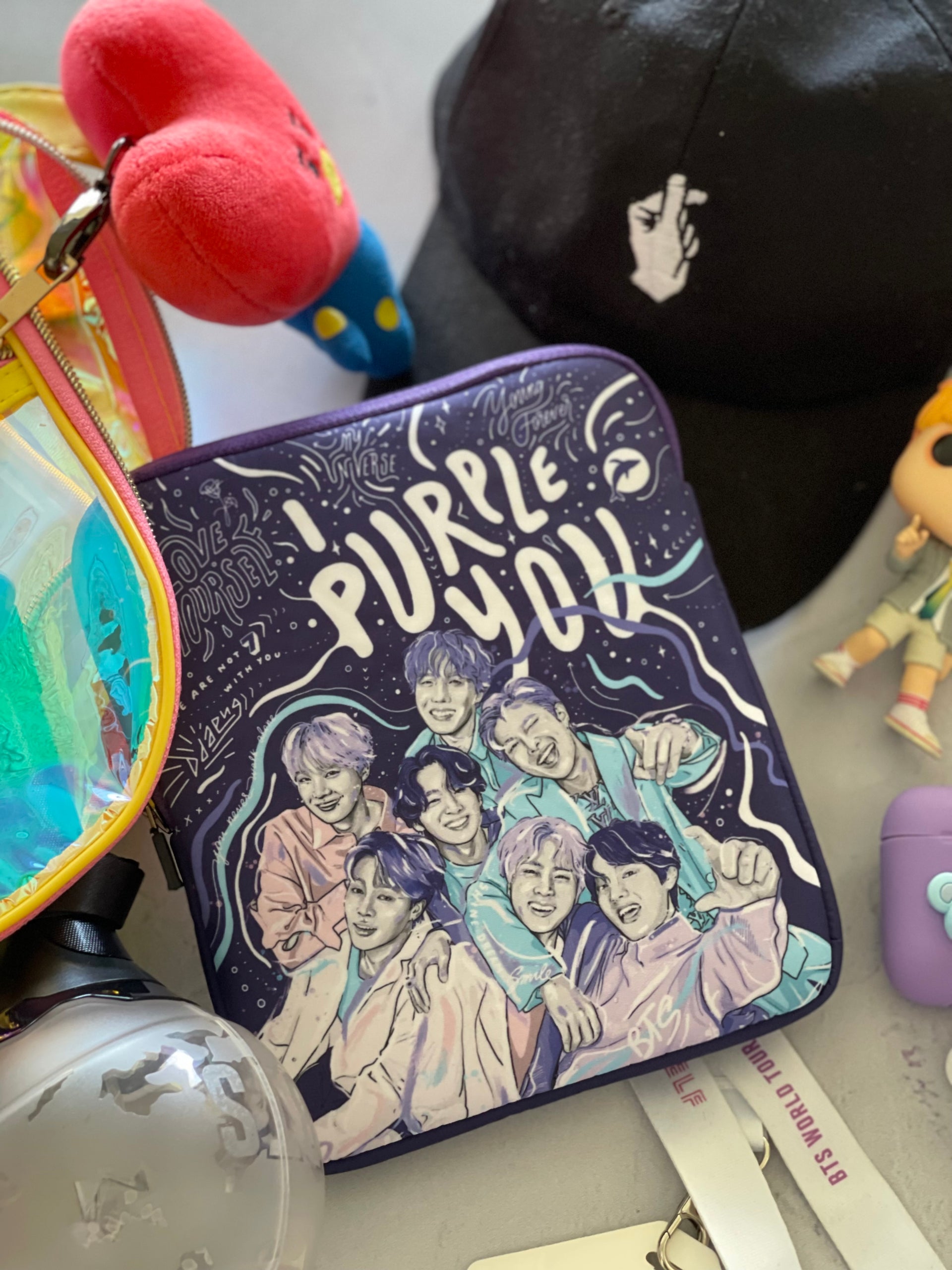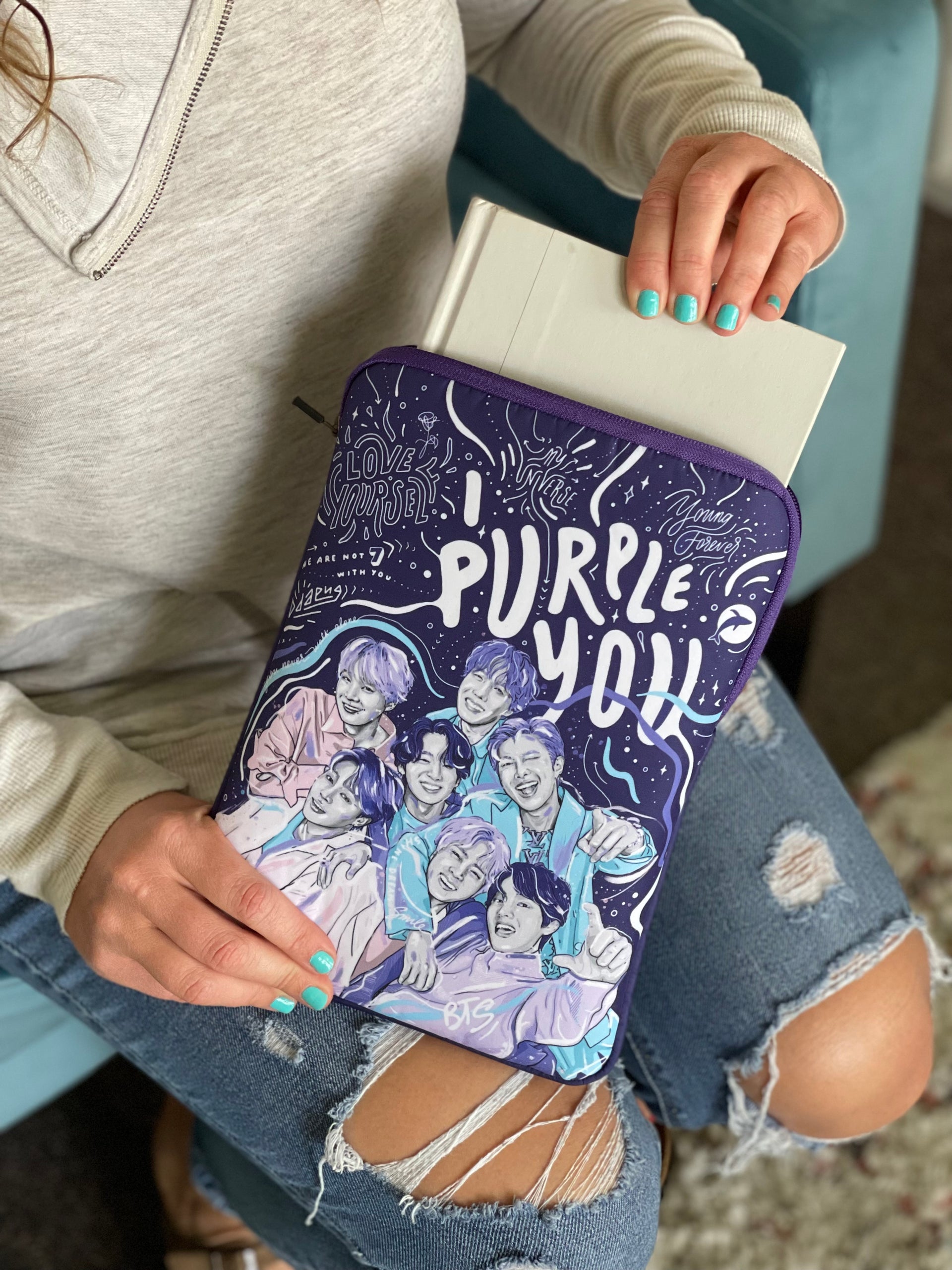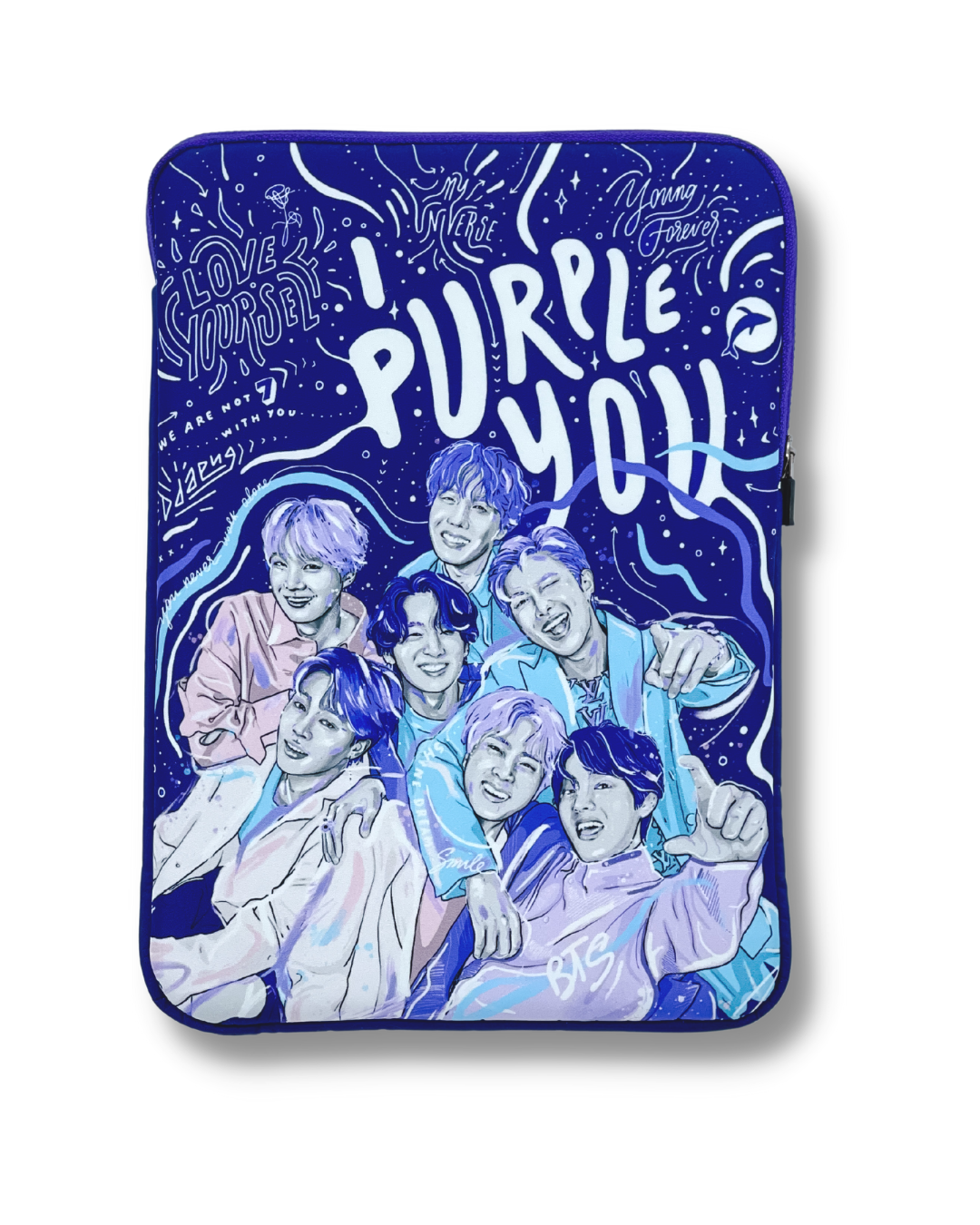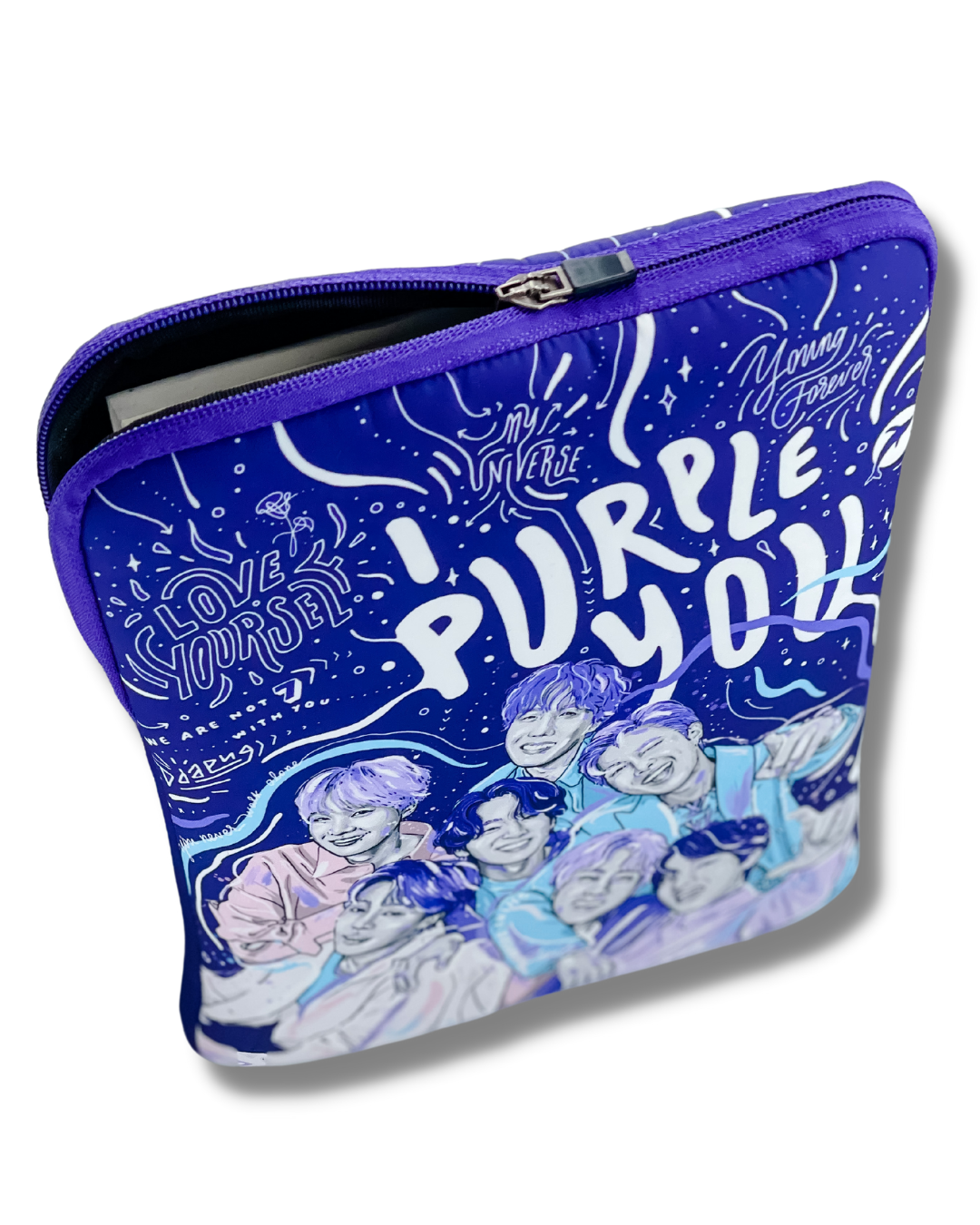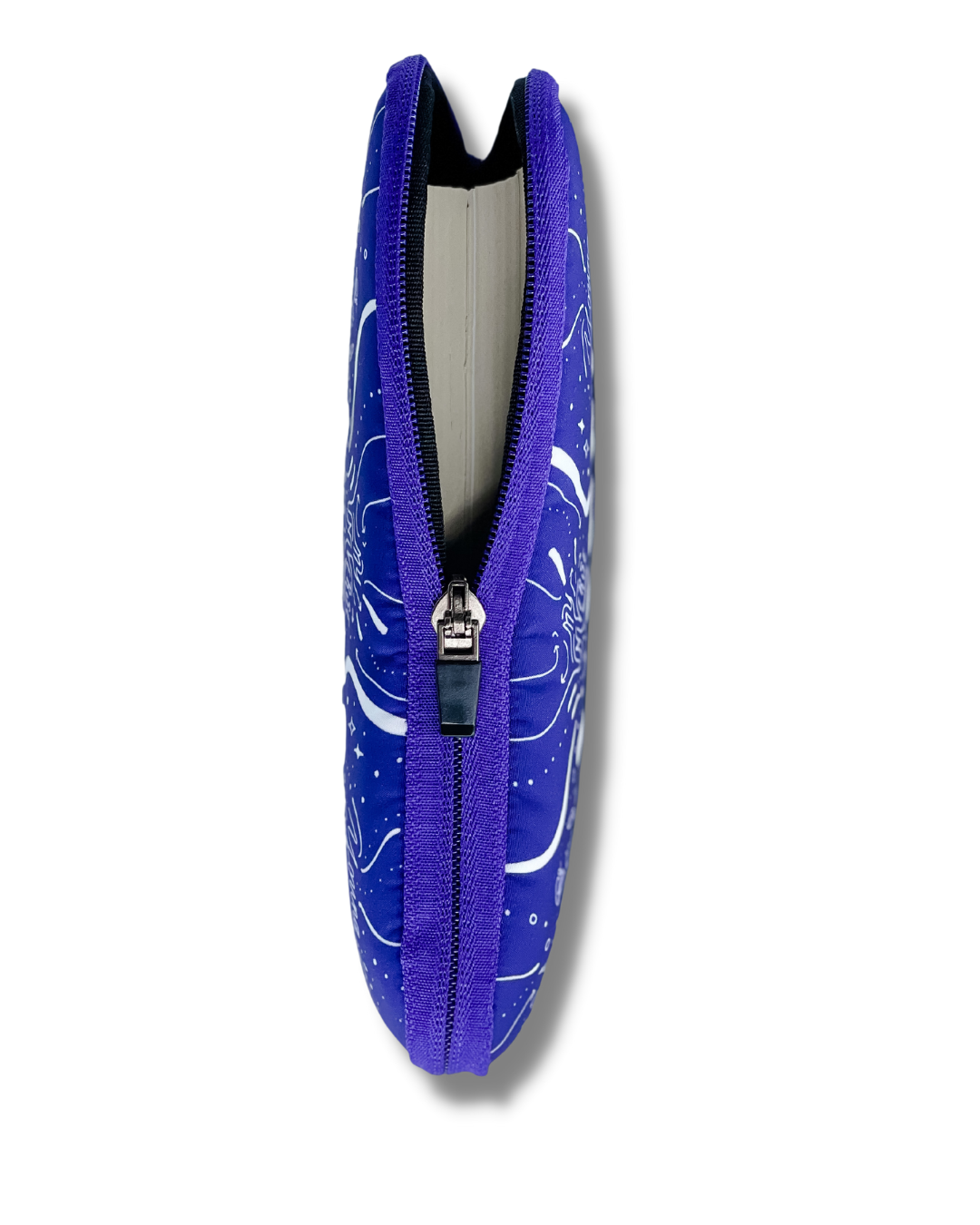 I Purple You Dark | 3.0
Water Resistant
We recommend using a Tide Pen or your favorite detergent to spot/hand wash your Beau. After washing, we recommend you air dry for best results.
Typically ships in 5-7 business days. Free shipping on all orders over $100. We stand by our 30 day return policy
Perfect!
I love this book sleeve! My first one came faulty and they were so nice and quick to send a replacement and it's perfect! I definitely recommend and would absolutely buy again!
Happy Surprise
Wasn't entirely sure about the sizing but knew I could make whatever I got work. Happy accident that my laptop fits perfectly with this. I love it so much. So glad to have snagged this
I purple you 💜
Beautiful art! Perfect fit for my iPad Mini! I love it! I smile every time I open it!
BTS I Purple You Dark
I think this is great and I am happy that I got it.
Perfect!
I love my new BTS book sleeve. It's exactly as pictured.