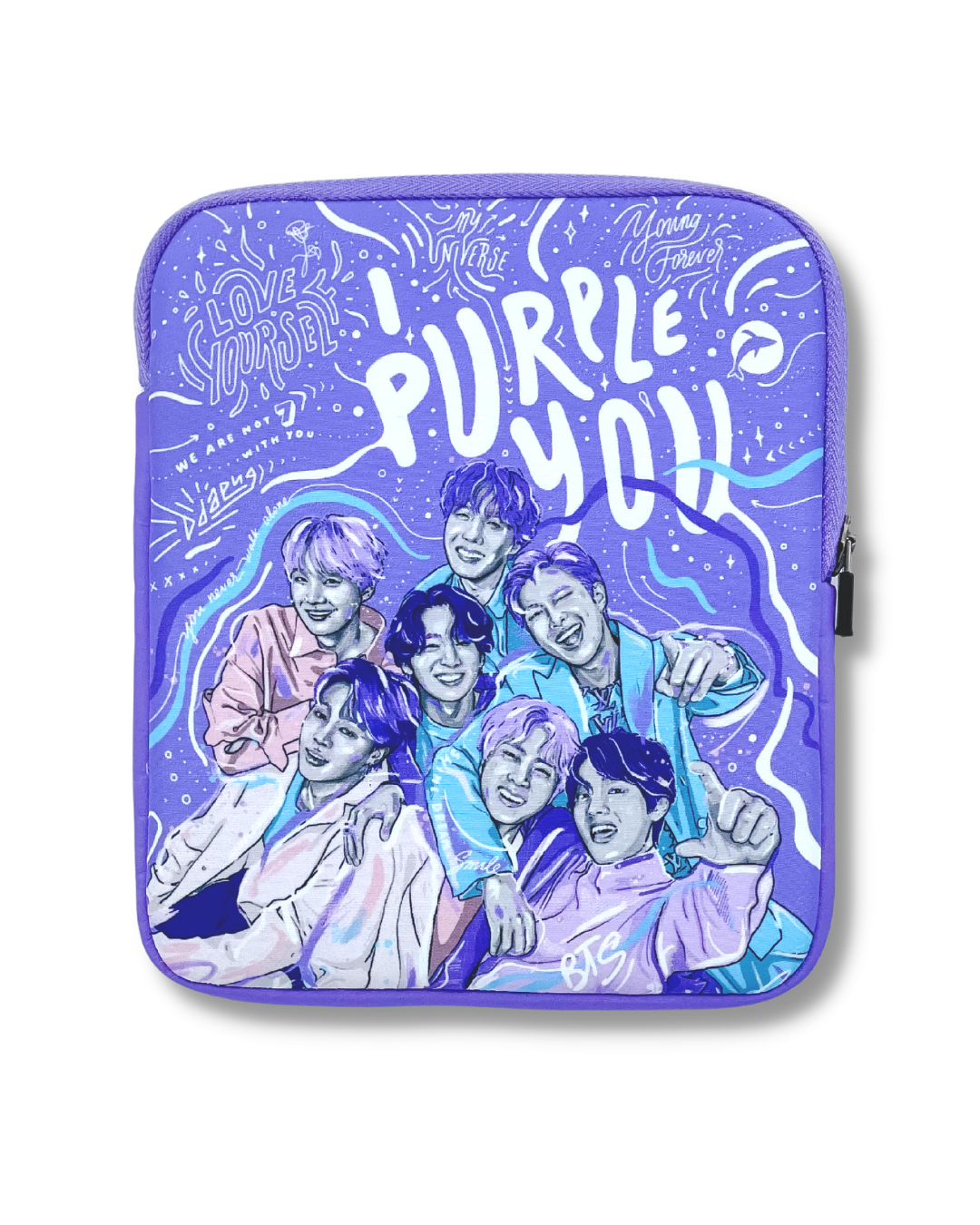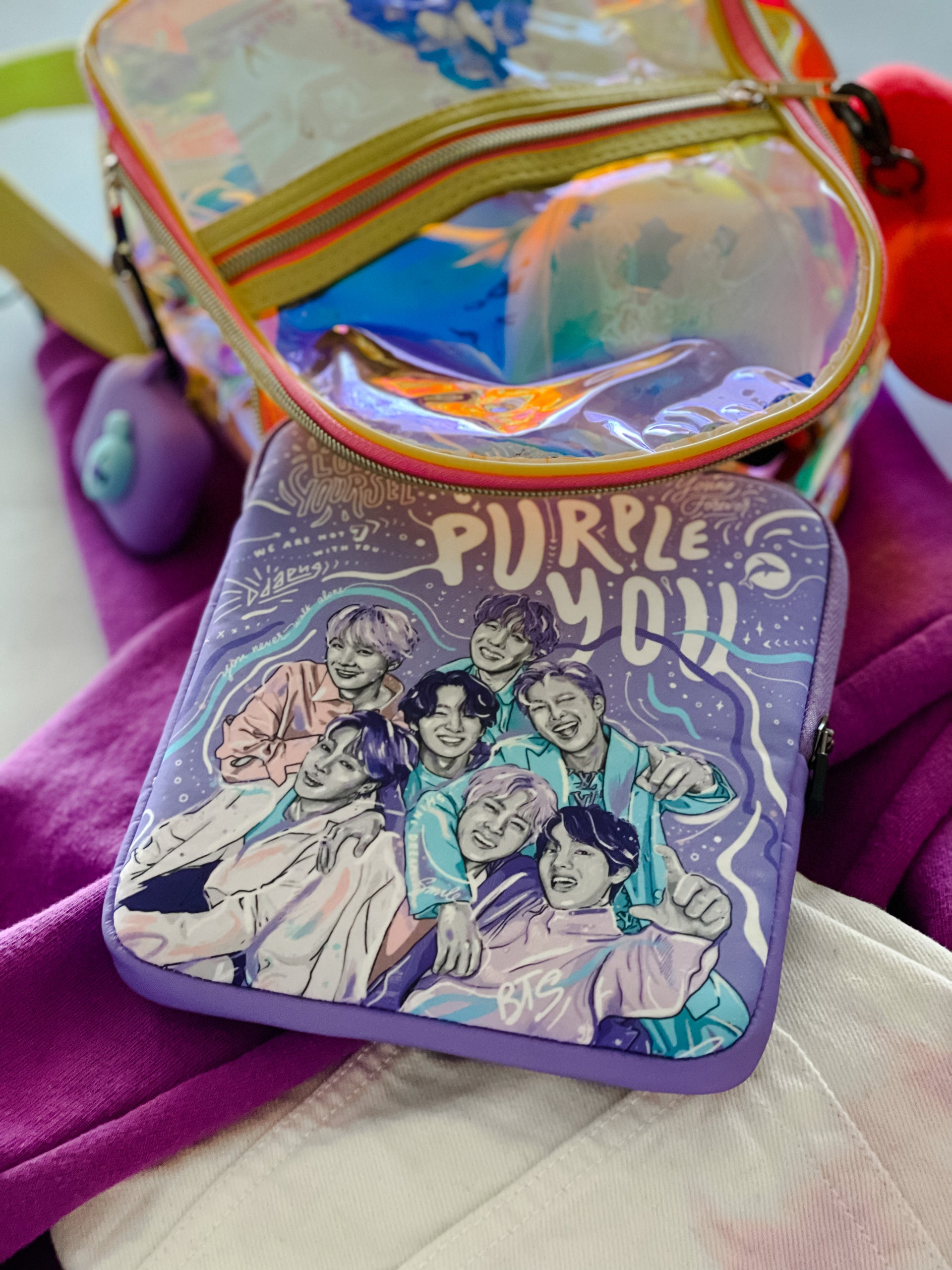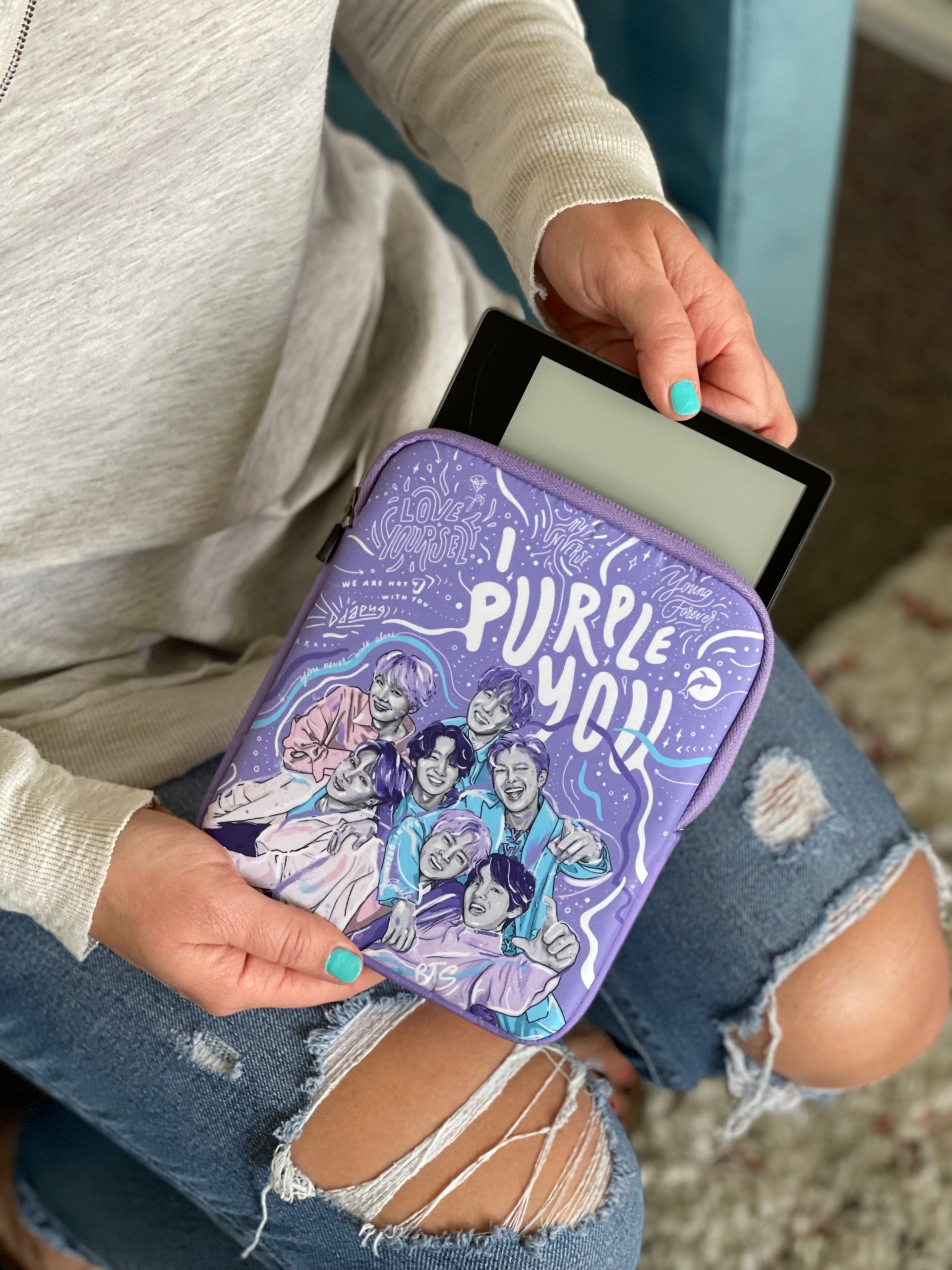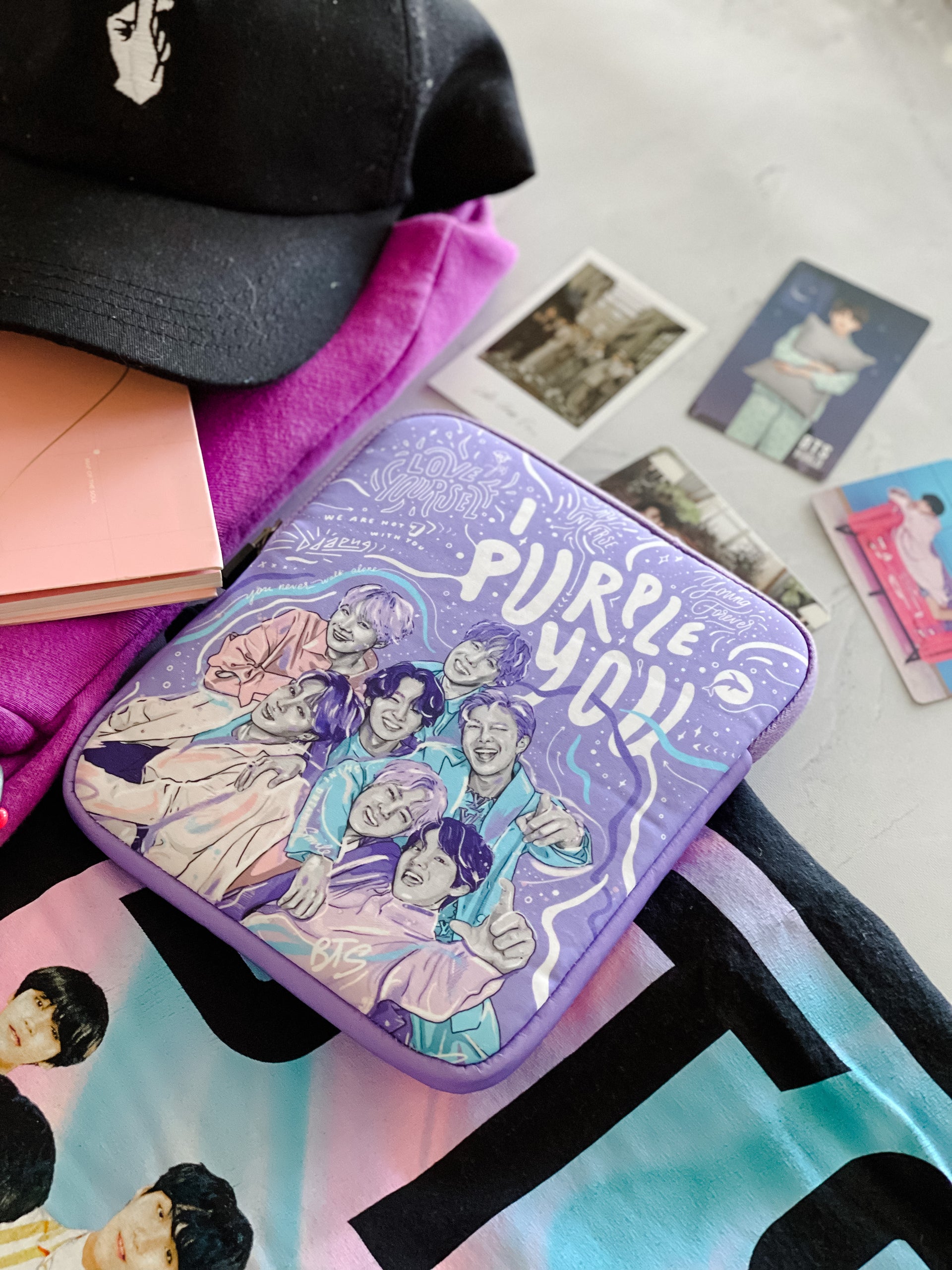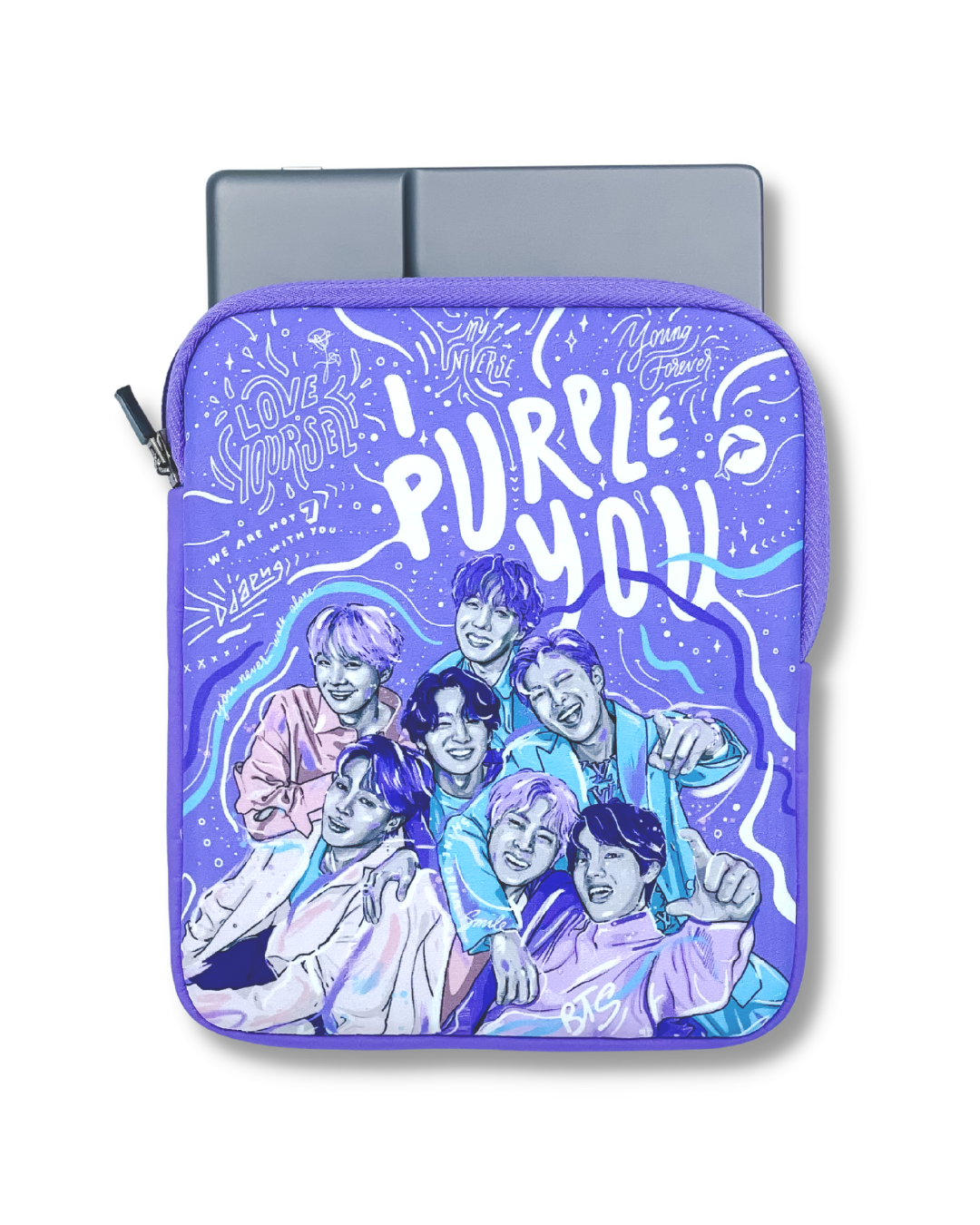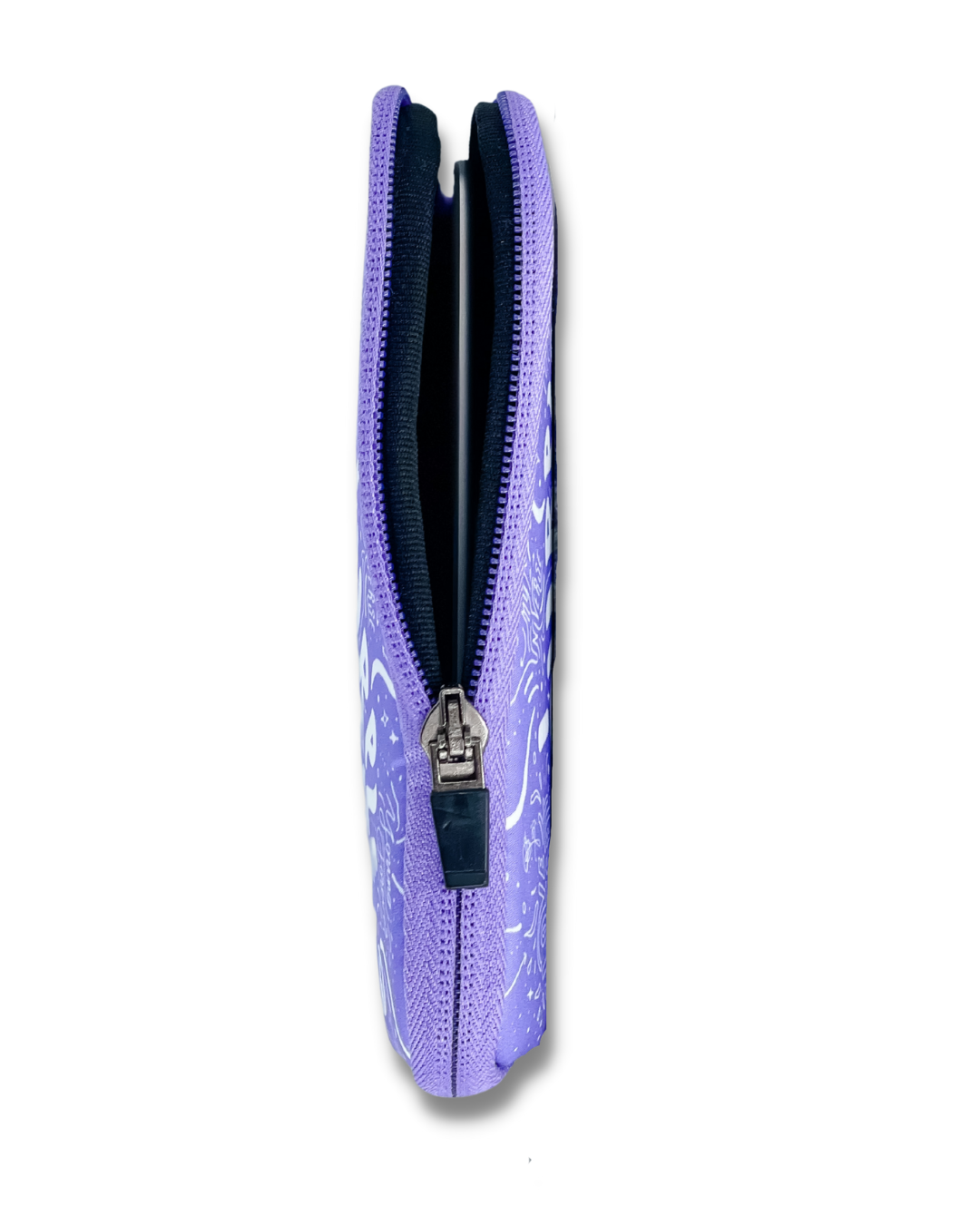 I Purple You Light | 3.0
Water Resistant
We recommend using a Tide Pen or your favorite detergent to spot/hand wash your Beau. After washing, we recommend you air dry for best results.
Typically ships in 5-7 business days. Free shipping on all orders over $100. We stand by our 30 day return policy
Borahae!
Book Beau products are always amazing quality. This is perfect for any BTS Army bookworm.
Fellow ARMY here!
I love my book beau so much! When I saw it I knew I had to get it for myself because it combines my two favorite things: k-pop and reading. It protects my kindle from any damage and the design is just beautiful. I definitely will order the matching book bean pillow in the future. I highly recommend this sleeve to any fellow BTS fan/book lover!