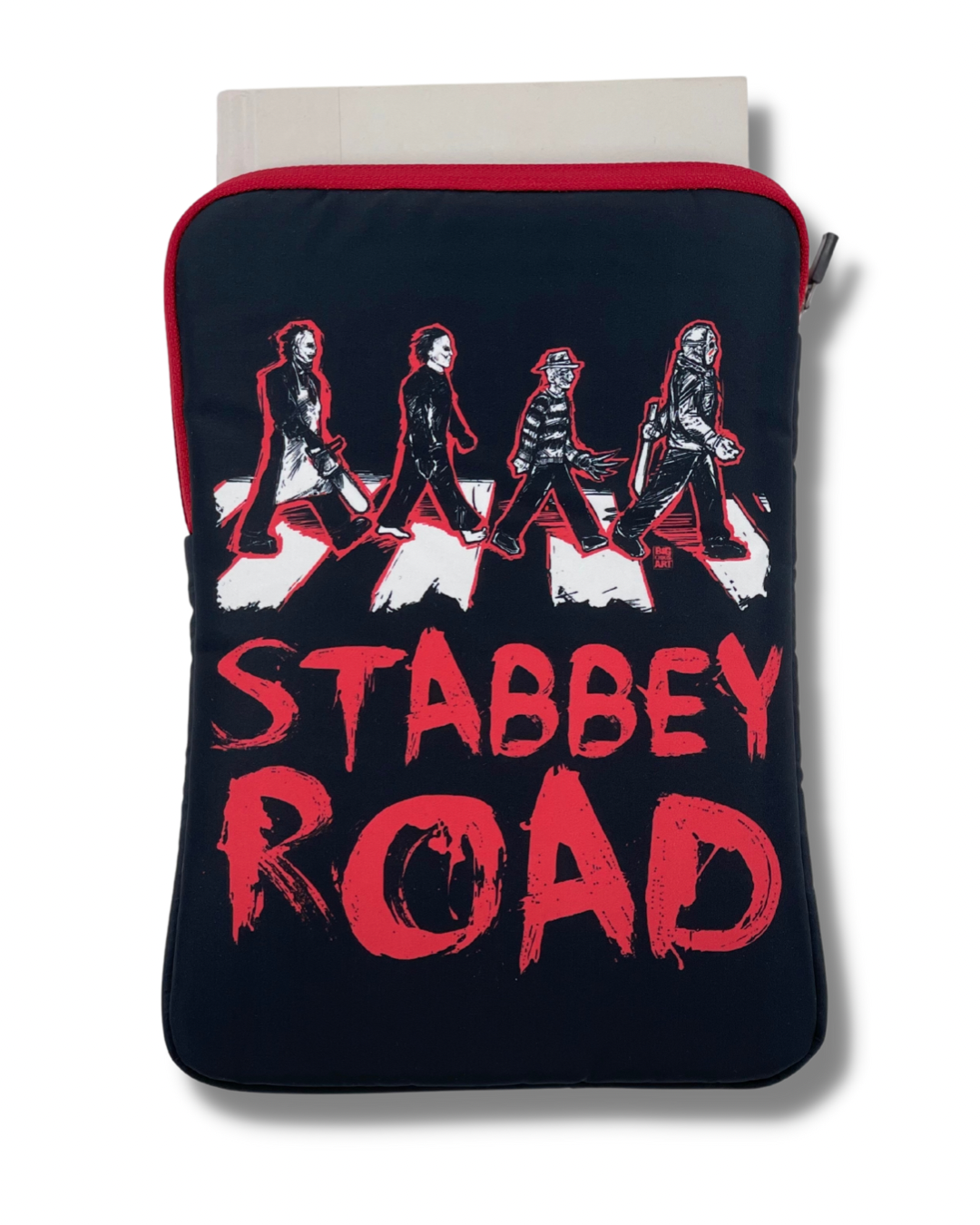 Stabbey Road | 3.0
Water Resistant
We recommend using a Tide Pen or your favorite detergent to spot/hand wash your Beau. After washing, we recommend you air dry for best results.
Typically ships in 5-7 business days. Free shipping on all orders over $100. We stand by our 30 day return policy
100%
of reviewers would recommend this product to a friend
Best horror cover
This design is a horror fan's dream.
My Mom is going to love this
My Mom is a horror geek and she mentioned how much she loved this print. This will be her first BB and I gift all of my favs book Beau's. :)
😍 😍
First of all, love every book beau that I've bought, which started out with the special Apollycon signing one in 2022. However, I share a love of Beatles with my dad and then I love all things spooky and Halloweenie so this is the perfect combo sleeve for me.
Love it!
This Beau is fab! Love the play on Abbey Road with horror icons. Perfect for a horror junkie like me. Keeps my books protected. Can't recommend Book Beau enough.