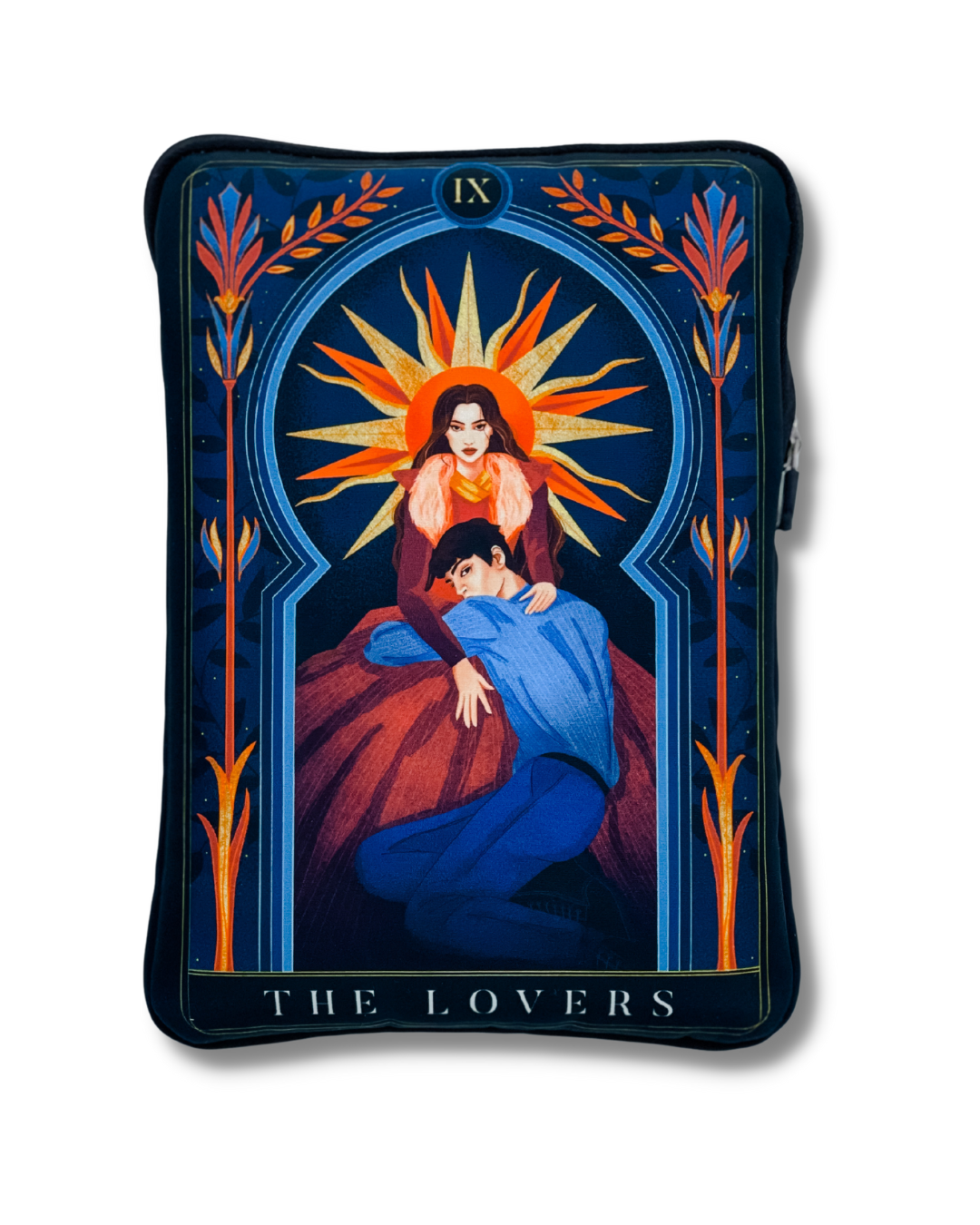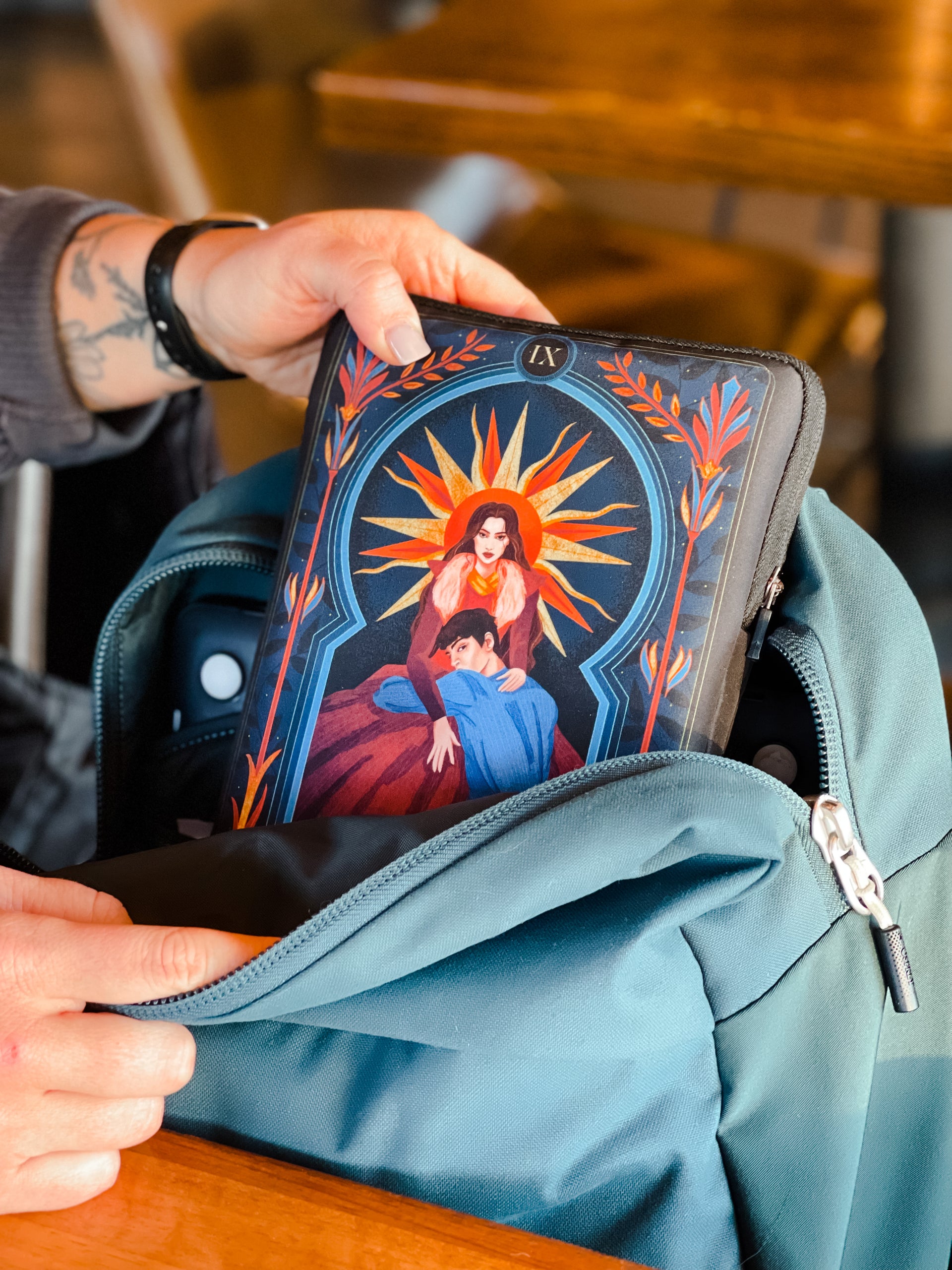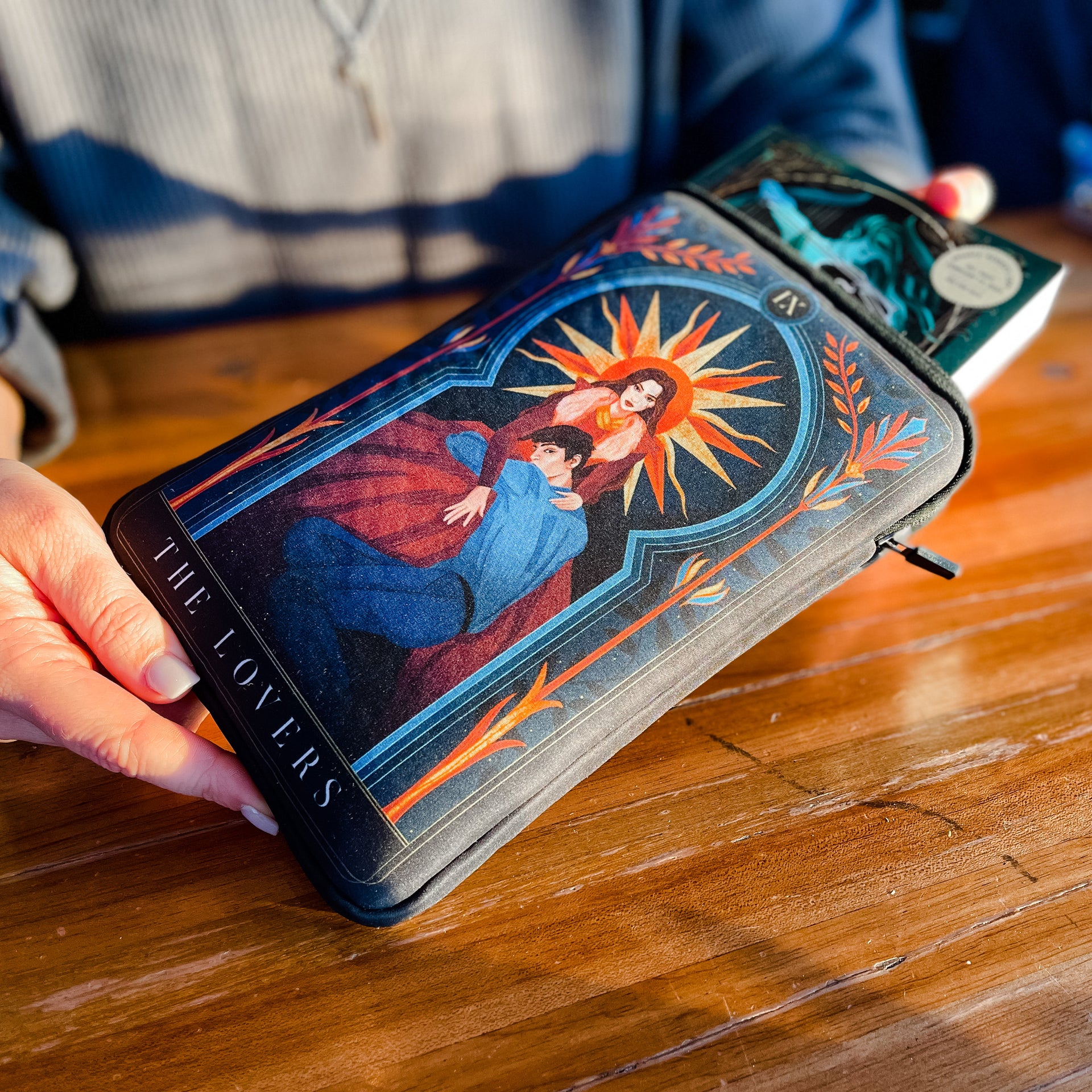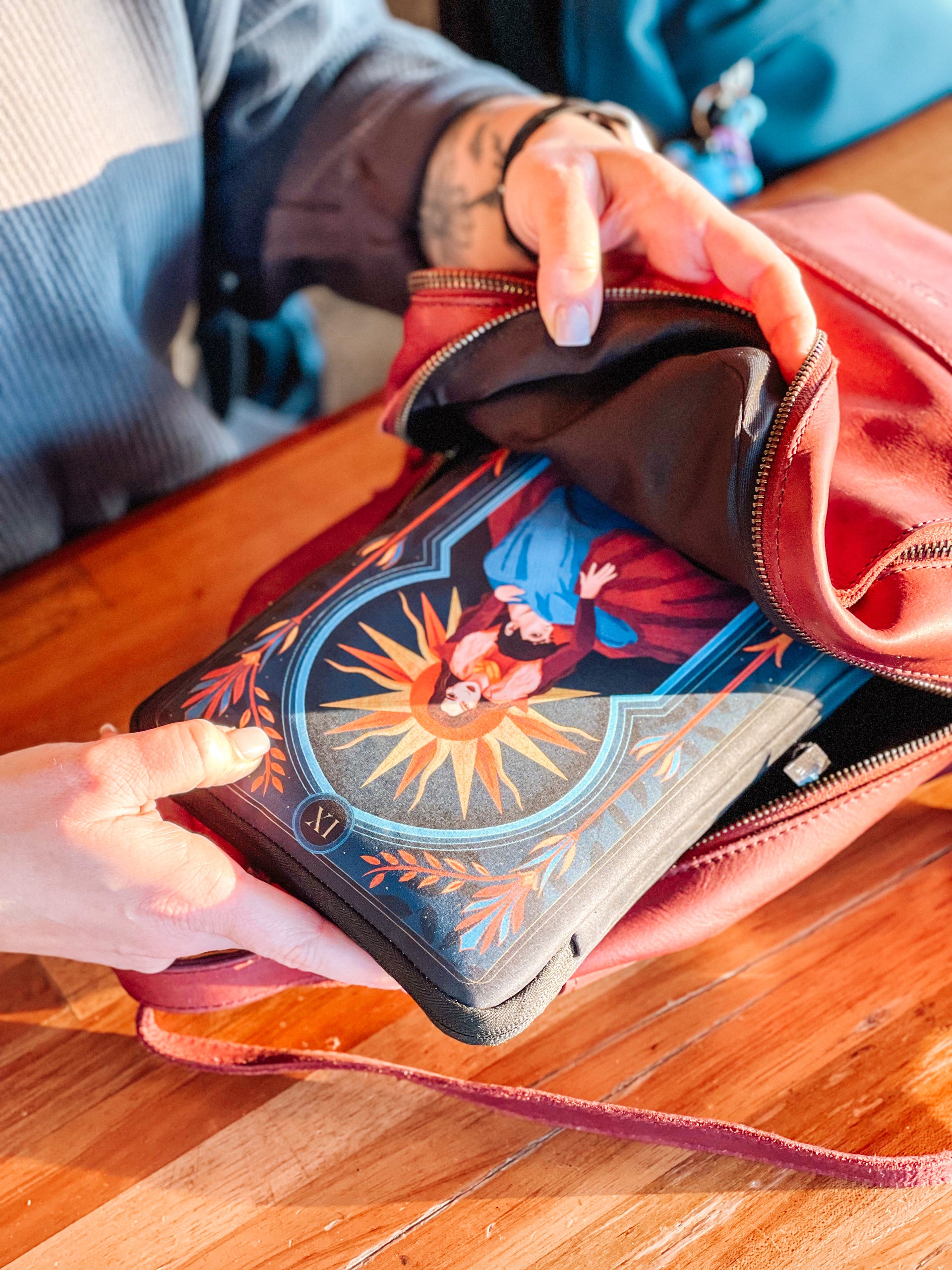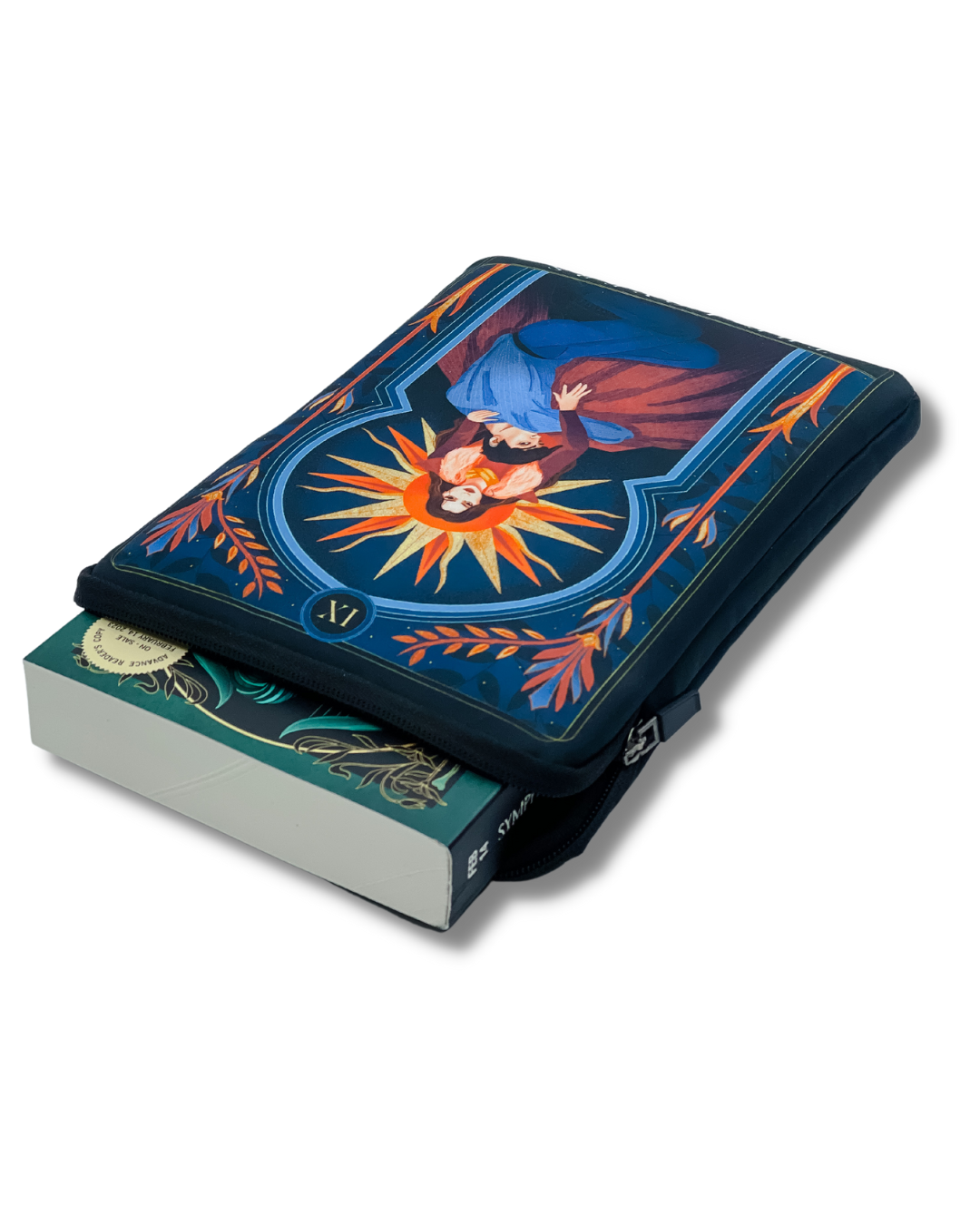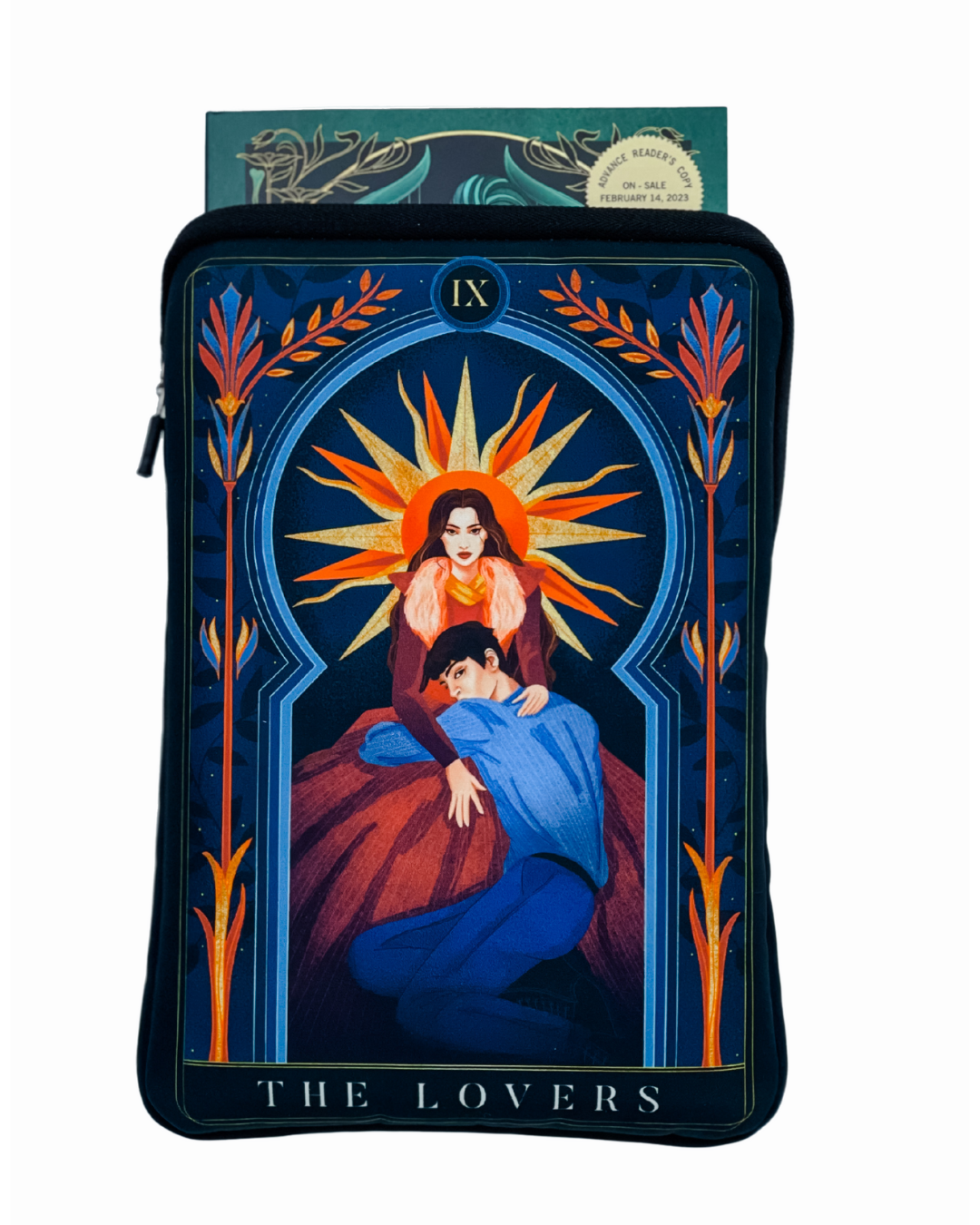 The Lovers | 3.0
Water Resistant
We recommend using a Tide Pen or your favorite detergent to spot/hand wash your Beau. After washing, we recommend you air dry for best results.
Typically ships in 5-7 business days. Free shipping on all orders over $100. We stand by our 30 day return policy
100%
of reviewers would recommend this product to a friend
My Husband Loves It!
I bought this cover for my husbands kindle and he loves it so much, every time he pulls his kindle out to read he talks about how cool his case is now.
perfect for my kindle!
i can trust that my kindle will be safe and sound in this pouch, i take it to the pool and on road trips safely and the quality is always incredible!
Gorgeous!
This design is stunning in person!
😍 the colors 😘
I love the tarot card BBs. I have the lovers' skeletons BB, so this BB was perfect. I hope we get to see more designs from this artist with the tarot themes. Even if we don't do all tarot cards, I would still purchase book tropes designs done by the artist. Just beautiful 😍
Gorgeous
I knew when I seen this sleeve I had to have it! It depicts a scene that I crave reading in a book!